'20 Katie Poretsky Commits to Stony Brook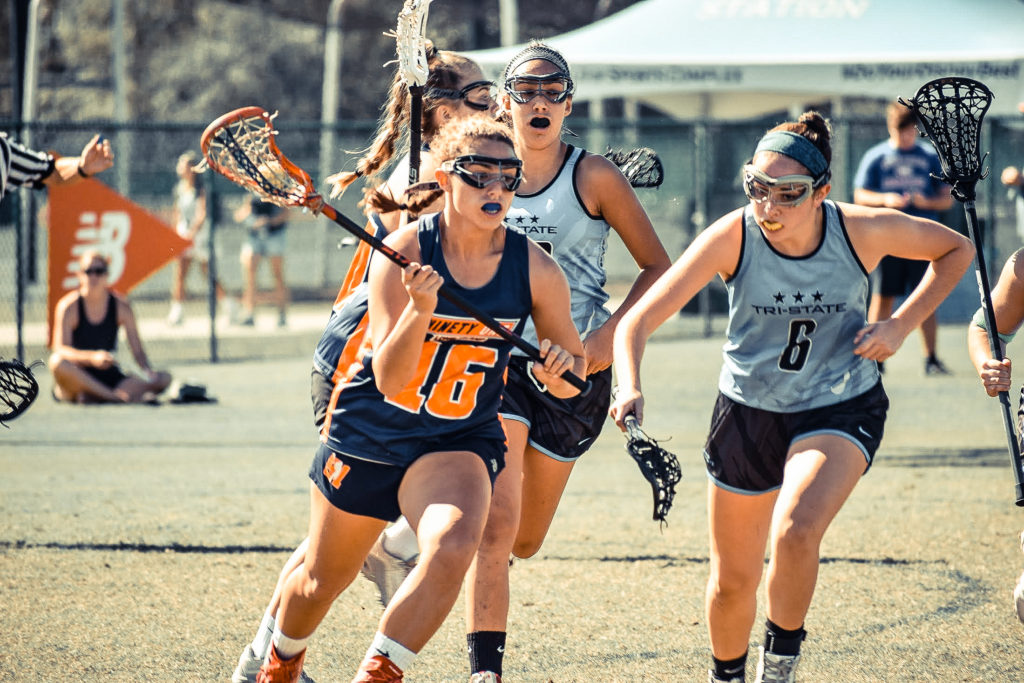 Follow Team 91 on Instagram, Twitter and Facebook. 
Katie Poretsky found herself late in the recruiting process, still without a collegiate home, and was all set to head to a soccer camp practice when she found out that it was cancelled.
Fortunately, she still found something to do that day, and it ended up with her committed to play Division I lacrosse. The Team 91 '20 and Long Island Lutheran midfielder/defender headed over to Stony Brook for a clinic without any designs on committing, but it didn't take long for her Seawolves recruitment to take off and end.
"It was totally out of the blue. I was just going to get some extra practice. We were doing drills and (SBU head coach) Coach (Joe) Spallina and (SBU assistant coach) Coach Kim (Hillier) came over to me and talked to me, and they thought that I was already committed," Poretsky said. "Coach Spallina asked me, 'would you want to come here,' and I just said, 'am I stupid? Of course I'd want to come here."
As luck would have it, Poretsky happened to be at chapel at school that day, and a little bit of prayer went a long way for her.
"Some of the seniors go around and you can go to them and pray, and I had something in my gut where I was so close to this goal and I knew that I could get it. I prayed for the faith to keep going, and later that day is when everything happened."
Poretsky didn't need much more prodding to commit to Stony Brook, joining '20 teammate Lauren Kenny (Riverhead) in the class. They're the first two Team 91 alums to commit to the Seawolves since the '13 pair of Nichole Doran and Alyssa Guido, and they'll join a nationally-ranked program that has racked up seven straight America East championships under Spallina. It marked the end of a tumultuous recruiting process for her, but she couldn't be happier about being a Seawolf.
"I'm so happy that Stony Brook ended up working out," Poretsky said. "The recruiting process was really difficult and it can be so hard to stay positive about it, but my parents kept supporting me and telling me that this was my goal and that they'd support it if it was what I wanted. If not, that was fine, too, but I knew that this is what I wanted."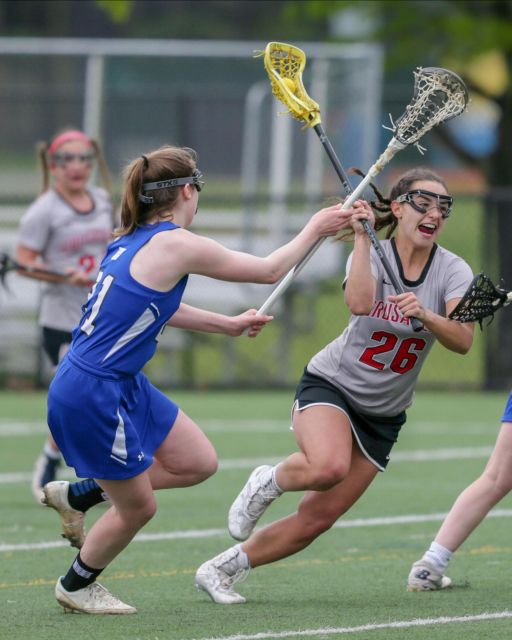 Photo courtesy of Newsday's Daniel De Mato. 
"On top of all the coincidences that day, I just had a feeling that I was in the right place at the right time," Poretsky continued. "I visited a bunch of schools and I'd always say, 'I can't wait to get back home, I just want to be home,' and luckily, I found somewhere close to home. Over time, I realized that I just wanted to be closer to home so I can come home for Sunday dinners and see my dog and grandparents."
That's as good a list of reasons to stay home as anyone could ask for. On the field, Poretsky is a skilled midfielder who gravitates to the offensive side of things for her high school team – she scored the game-winning goal in the PSAA championship game last year – but for 91, she focuses more on locking down opponents on the defensive end while also taking draws. She's not sure exactly where she'll end up at Stony Brook, but she's looking forward to the opportunity to help the Seawolves to more championships.
There's a good chance that you'll see make an impact sooner rather than later, too.
"Katie is an incredibly hard-working player who has been instrumental to our team success, and it's so awesome that she was able to find a great place close to home, especially late in the process. She's an absolute workhorse between the 30s and she's as aggressive and textbook as it gets on defense," said Guido, the Team 91 girls' director. "She stayed patient throughout her process and continued to put in the time and effort to get better, and we couldn't be happier to see her choose Stony Brook. There's no doubt in my mind that she'll do great things as a Seawolf."