'20 Keanna Sarmiento Commits to NYIT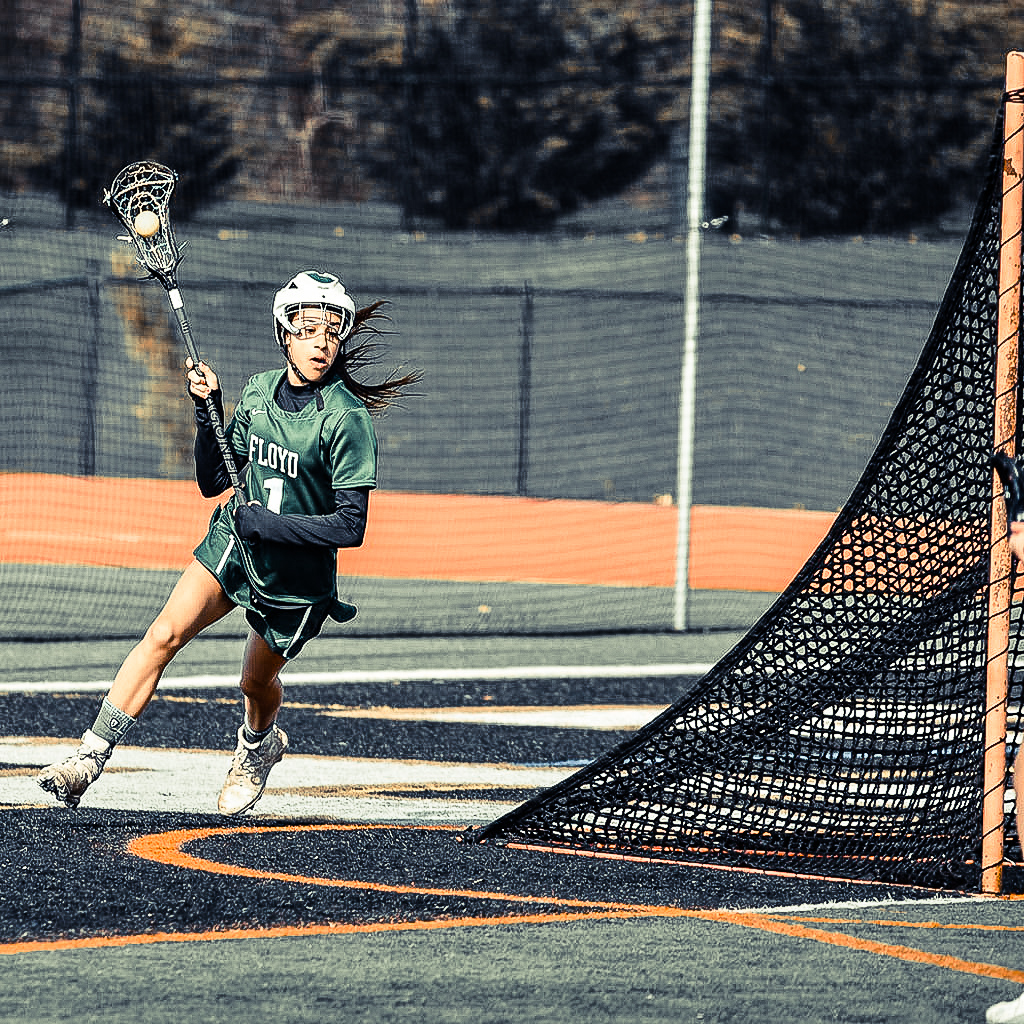 Follow Team 91 on Instagram, Twitter and Facebook. 
It's not a common combination, but it's one that Keanna Sarmiento feels will put her in a unique situation once she gets out of college.
"I want to major in business and minor in psychology," Sarmiento said. "I took some business classes last year and did really well on them, but I also want to know how people think so that I can read people and know the signs that tell me which direction they're going in."
Luckily for Sarmiento, she'll be able to do both, and she won't even have to go far from home to do so. That was something that she was clear about when she first set out looking at schools, and as it turns out, NYIT checked off a ton of boxes for her. Once she visited the school, it became abundantly clear that it was the right fit for her, and the Team 91 2020 and Floyd attacker committed to the Bears. She's the second Team 91 product to choose NYIT and the first since 2013, when Alyssa Milano opted for the Bears.
"I wanted to go to a smaller school without it being too small, and I wanted to stay closer to home," Sarmiento said. "I didn't know what I wanted to major in when I first looked at the school, but (NYIT head) Coach Kerri (Handras) showed me the classrooms and their programs and I really liked it. I can combine both business and psychology, my dad can come watch my games and it'll be a lot of fun."
Sarmiento wasn't sure about what to do for her club career until a friend told her about how she played for Team 91 and really enjoyed it. After that, Sarmiento was happy to take a shot on the program, a decision that has paid major dividends for her career.
The Team 91 Difference
"Playing with Team 91 is different, because you're with more competitive people and it's a different style," Sarmiento said. "There's more practice and more game time, and you're developing your skills more by playing more. I'm very competitive and I work hard and I think I fit in well here."
Sarmiento is also a field hockey player, and the carryover between the two sports is a huge help. Not only does playing midfield in field hockey help with conditioning, but the footwork and stickwork, as well as the ability to get open on dodges, is something that applies to both sports. That, plus her hard work and great coaching from the likes of 91 coaches Greg Antolini and Maegan Meritz, helped her become a viable collegiate recruit on the lacrosse field.
"Maegan really helped me a lot with some things on attack, like moving out when I'm dodging, and Greg also taught me a couple of things, like how to dodge faster around the cage " Sarmiento said.
"We're incredibly excited for Keanna to have found a school close to home where she can study what she's passionate about while also playing high-level collegiate lacrosse," former Team 91 girls' director Alyssa Guido said. "She's worked very hard to put herself in this position, and NYIT is the perfect fit for her. We wish her the best of luck and can't wait to see what she can do."