'21 Jillian O'Brien Commits to Merrimack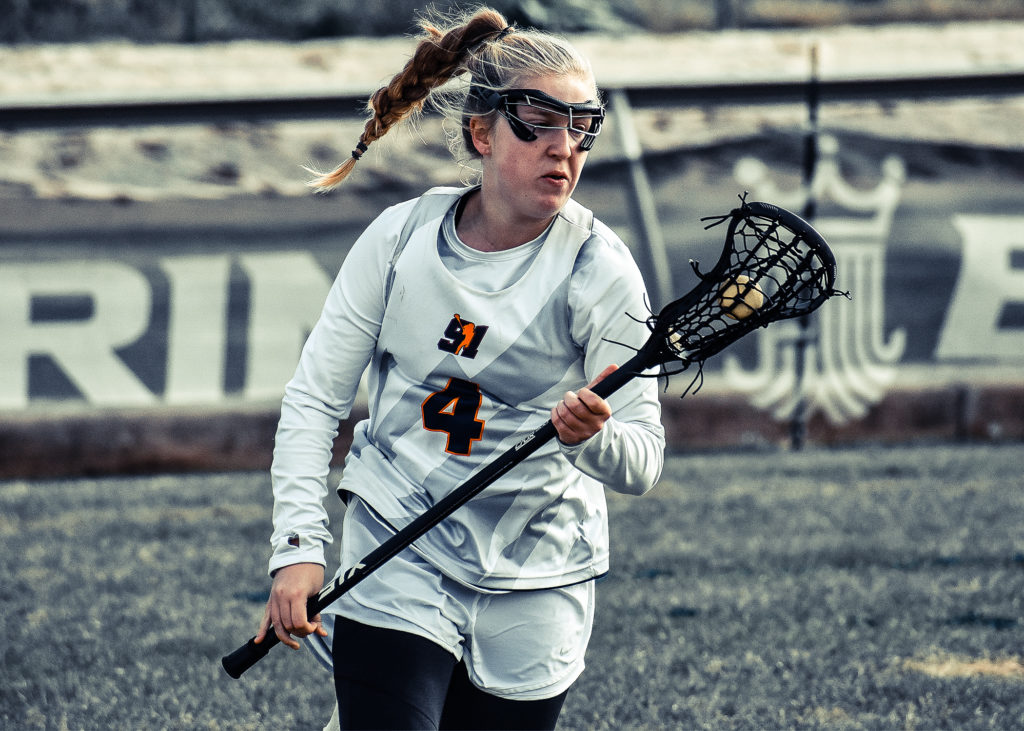 Follow Team 91 on Instagram, Twitter and Facebook. 
Jill O'Brien's timing was far from perfect.
The Ward Melville defender was looking for a team to play for two years ago with fall ball in full swing, and the Team 91 2021 coaches had already decided that the roster was full.
Or so they thought.
"As soon as Jill stepped onto the field, our coaching staff immediately knew we had to have her," coach Sam Tilts said. "From the moment Jill picked up a stick, we knew something was special about her. As she left her tryout, we knew she would make us better and that we had to convince her that she was talented and belonged on this team. There is a certain fire Jill has that you can't teach, and she is by far one of the most athletic players I have ever coached. This internal fire, paired with Jill's athleticism makes Jill nearly unstoppable on the field."
O'Brien's impact was immediate, noticeable, and it had a domino effect on the rest of the team.
"Within a few months of playing with us, I saw a huge shift in Jill's attitude towards lacrosse," Tilts continued. "She became more passionate about the sport working endlessly to be the best she could be. With this confidence came leadership from Jill on and off the field, pushing her teammates to be better and leading them at their highs and lows on the field. She became a player who was consistent, which is something every coach wants. She became a player to whom we looked for to make big plays, but also to consistently perform the little things."
It was that combination of big plays and little things that helped O'Brien morph into a college prospect that landed on multiple schools' radars, but the reality of being able to play in college didn't hit her until she got her first email from a college coach.
"It was Division II and III schools, and it was really exciting, because people were obviously seeing that I had potential, which told me that I had a chance," O'Brien said.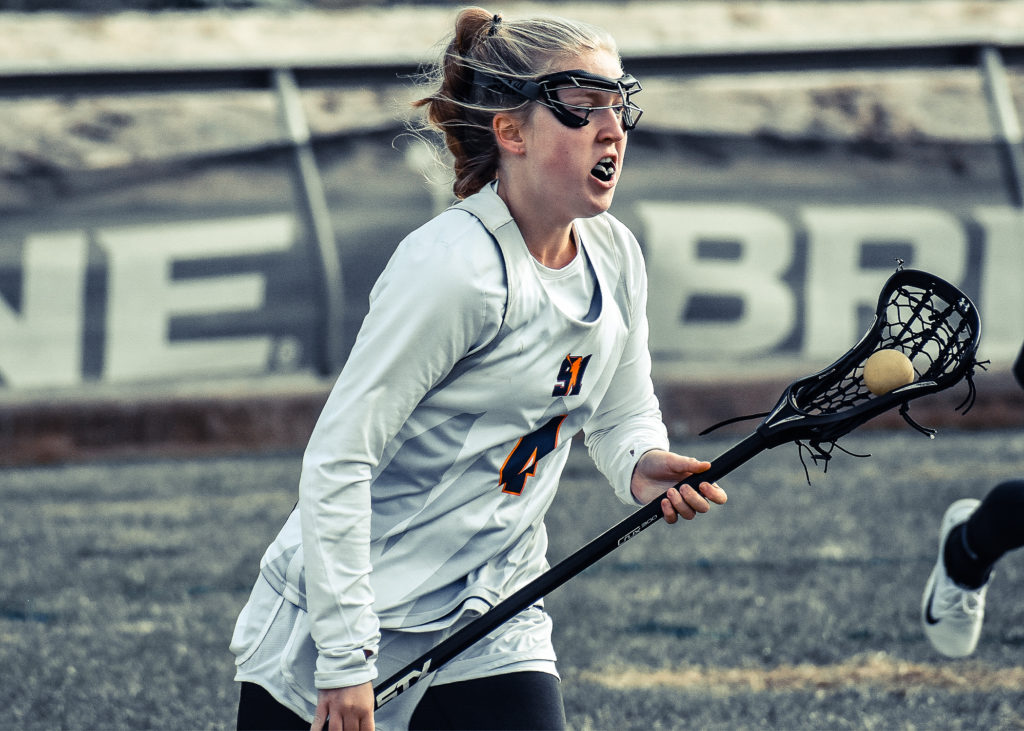 One of those first schools that contacted her was then-Division II Merrimack, a school that has since bumped up to Division I and opens its inaugural season at college lacrosse's highest level on Saturday, Feb. 8. That interest rekindled on Sept. 1, when Division I schools could first reach out to the 2021 class, and the process accelerated in a hurry.
"I was looking for a smaller school because I wanted to know my professors and be able to interact with them and have a friendly environment," O'Brien said. "My uncle, Mike Poerio, had played football there and he had the best experience, so he was telling me good things about it. I looked at other schools, but Merrimack was my favorite one. It's awesome that it's D-I, but I thank my parents every day for telling me not to base my decision off of division. I wanted to go somewhere academically challenging, but also welcoming and friendly, and Merrimack was the most perfect fit for me academically and athletically."
O'Brien is the second 91 '21 to commit to the Warriors, joining attacker Karlyn Antolini (Babylon) in North Andover. She's the third '21 to commit after Antolini and goalie Kate Laico (East Meadow/Pace). She plans to study business and psychology while also helping Merrimack shut down opposing offenses, and while she's a natural fit on the back end, there were times where she wasn't sure if she'd be able to play college lacrosse.
"I never even knew that I'd look at colleges for lacrosse, but Sam and (fellow 91 coach) Nichole (Doran) were so welcoming and supportive when I tried out. They built my confidence up so much and showed me that I had potential," O'Brien said. "They focused more on my mental state and showed me that I could do it, and if it weren't for them, I don't know that I'd be good enough to play at that level."
She's plenty good enough, and Merrimack is getting a stalwart on and off the field as it continues its ascent of the Division I ranks.
"Jill is a player you can count on to make defensive stops, a player who will get 50-50 balls, and a player who, when asked to do something out of her comfort zone, will do it without hesitation because she knows her goal is to support her team," Tilts said. "Jill may have only been with us for two years, but has made a huge impact on this team's growth. I believe that we have barely tapped into her potential, and with the amazing Merrimack staff, I think we will see her far surpass what we think she is capable of."