'21 Josie Lettieri Commits to Dominican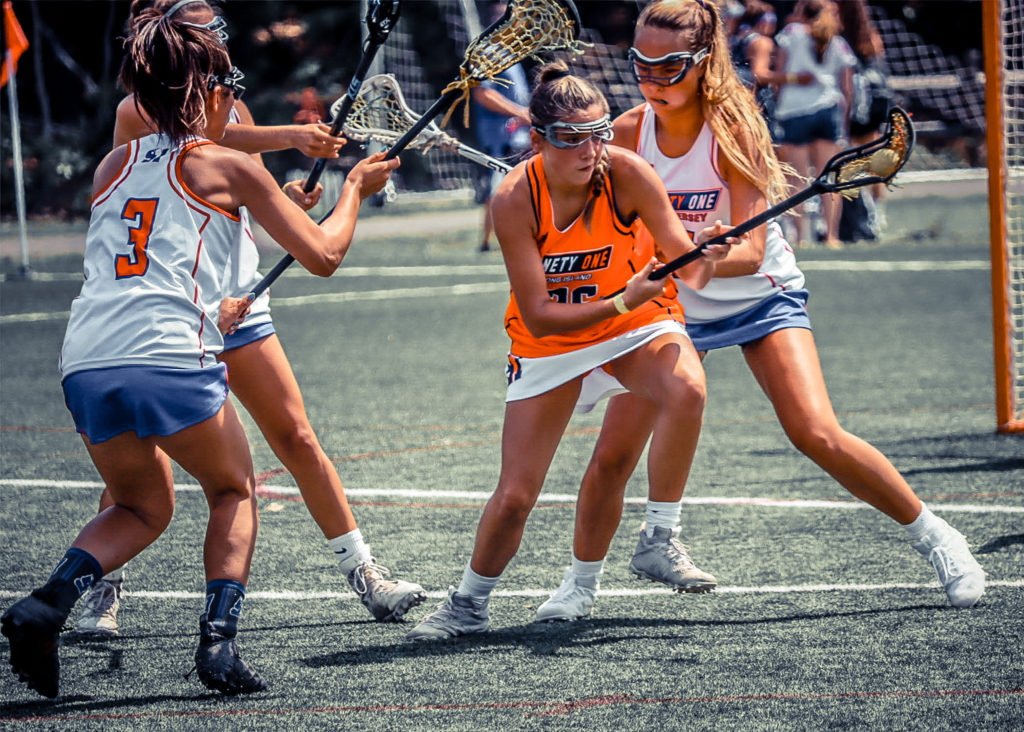 Follow Team 91 on Instagram, Twitter and Facebook.
When her recruitment first started, Josie Lettieri had her sights set on the whole Division I lifestyle.
The Team 91 2021 attacker by way of St. Anthony's wanted to go to a big football school that offered the highest level of lacrosse and social scene, but after she started to look at schools in depth, Lettieri realized that it might not be the best fit for her.
"It was what I thought I wanted, but I realized that it wasn't a reality if I wanted to play college lacrosse, still have a social life and see my family," Lettieri said.
The more she looked at it, the more Lettieri knew that a smaller school fit her best. When Dominican, a Division II school not far from home, first reached out, she knew that it checked off all of the boxes that she was looking for. It didn't take her very long to make the decision to become a Charger under new coach Rob Grella. She's the eighth Team 91 '21 to select a school and the second to choose Dominican after Lea Henke (Rocky Point). Click here for a full list of commitments.
"A big part of why I picked Division II was that it's still intense and competitive, but I'm still able to have a social life and live the college experience to the fullest while still playing a sport," Lettieri said. "I just got the right vibe when I visited Dominican. It had everything that I was looking for. I liked the little town around it and there's a new coach, so I'm excited for the fresh start. The campus is gorgeous, and I also wanted to be close to home that I could come home on a weekend but far enough that I could live my own life."
On the field, Lettieri has seen just about everything except a goalie's perspective. She came to Team 91 tryouts a few years ago as a defender, but it didn't take long for coach Sam Tilts to recognize her potential at the other end of the field.
"Josie came to tryouts a few years ago as a defender. After watching her play for a few minutes, I quickly asked her to try and play some attack. Immediately, I saw that her lacrosse IQ gave her the ability to make quick and accurate feeds, and she was able to shoot with a lot of power. When I asked Josie if she'd want to join the team as an attacker, she didn't hesitate to say yes," Tilts said.
"Instead, she said she trusted the coaches and was eager to learn the new position. Fast forward a few years, and she's heading to Dominican," Tilts continued. "She has put in so much hard work and effort to get to where she is and I'm so glad it paid off. She has contagious energy and the ability to pump up her teammates even in the worst moments. She has stepped up and become a leader on our attack and we are so excited that we can watch her thrive in college."
A new club and a position change might have spelled trouble for another player, but Lettieri took to it like a duck to water. The returning Team 91 girls took her in as one of theirs, making her comfortable from the get-go, which propelled her to individual and team success.
"As soon as I got here, the girls were so nice and welcoming," Lettieri said. "The coaches treated me no differently😳 than anyone else, so I fit right in with everyone being so welcoming. Sam and (fellow 91 coach) Nichole Doran were so good with recruiting, too. They helped me get opportunities to talk to coaches and always checked up on all of us."
Her intelligence and mental acumen have spurred her on-field success, and she hopes that they continue to mean good things for her at the collegiate level.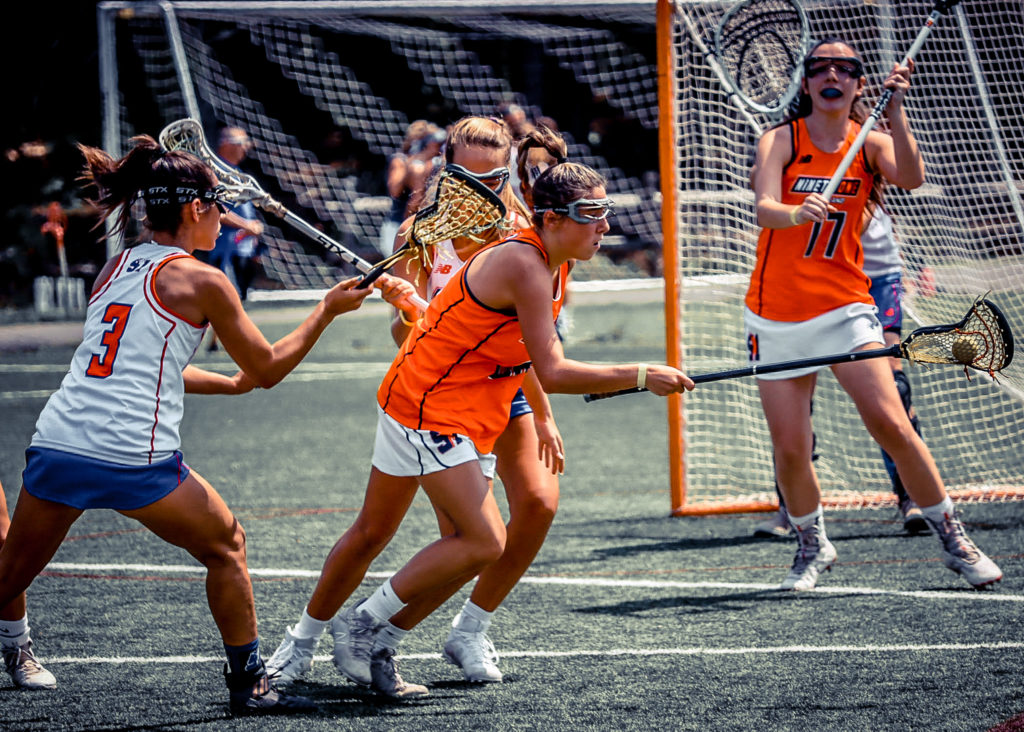 "I'm interested in studying forensics and criminal justice," Lettieri said. "I find it so interesting and it's something that I can do to give back and help someone out. I love the psychological part behind it and figuring out motives, how people gather evidence and how they figure out who did the crimes. The people that do that are so smart and the science behind it is so cool and interesting."
That fits right in with everything that Lettieri is about.
Team 91 2021 Commitments
(Click here for all commitments)
Karlyn Antolini, attack, Babylon – Merrimack (Commitment story)
Lea Henke, attack, Rocky Point – Dominican (Commitment story)
Kate Laico, goalie, East Meadow – Pace (Commitment story)
Josie Lettieri, attack, St. Anthony's – Dominican
Michaela Lyons, defense, Bellport – Southern Connecticut (Commitment story)
Jill O'Brien, defense, Ward Melville – Merrimack (Commitment story)
Bryn O'Connor, attack, Rocky Point – Albright (Commitment story)
Jasmine Soriano, attack/midfield, Long Beach – Wagner (Commitment story)