'21 Bryn O'Connor Commits to Albright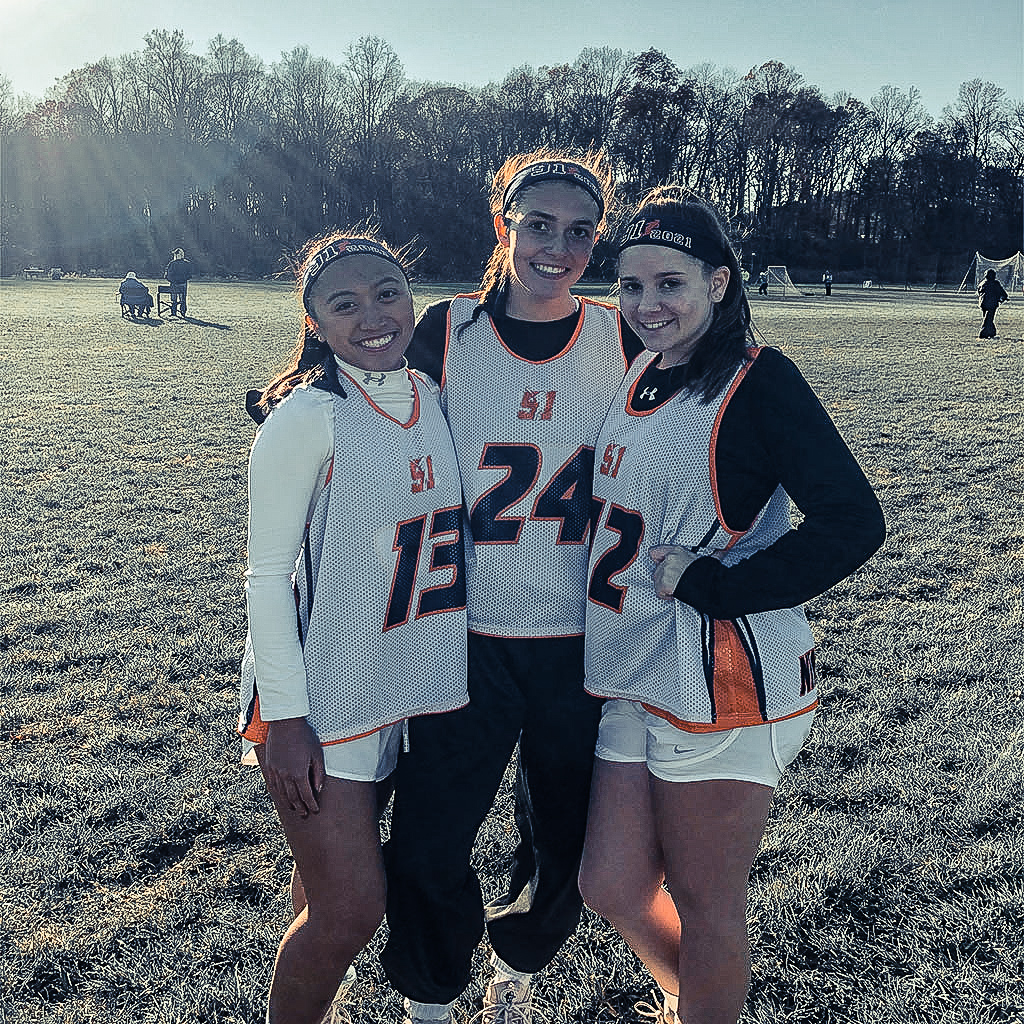 Follow Team 91 on Instagram, Twitter and Facebook. 
Bryn O'Connor knew it right away, and she didn't feel the need to overthink her decision. It's never easy to choose a college, but if you know what you're looking for and the place you're visiting has it all, there's no need to go any further.
The Team 91 2021 and Rocky Point attacker got that feeling when she visited Albright, a small Division III school in Reading, Pa., and she didn't push back on the idea of immediately committing there.
"It had everything that I was looking for," O'Connor said. "Right when I stepped on campus and I took the tour, I knew it was the place where I wanted to be. I'd been to some other colleges, but nothing really hit me like visiting Albright did. Everybody was so nice and I loved the team. It kind of felt like a family and a home. I loved the campus, too. Academically, Albright had what that I was looking for."
The desire to help others has always been one that has consumed O'Connor, and it's one that she's focused on working on in college.
"I want to go for pre-med and they had that, which was important," O'Connor said. "I've always wanted to help people and I want to get into the medical field. I go to physical therapy and I really enjoy it. I also liked that Albright was the perfect size for the campus with nice, small classes."
Her process of turning into a college-level prospect started… all the way at the other end of the field. O'Connor was a goalie when she first started playing, manning the cage for three years or so before venturing out to defense. Slowly but surely, she continued her ascent up the field, finally culminating in a low attack spot, where she'll play her college lacrosse. It took some adjustment for her once she got there, but now, she can't see herself playing anywhere else.
"I just switched to attack in the last couple of years and I became really good at it. Something just clicked with me," O'Connor said. "I like scoring and being a team player on the ride. I like to play smart, not selfish, and I consider myself more of a team player. I'm more of a feeder than anything."
In a nod to her defensive roots, O'Connor is also a volleyball libero, which has some carry over to lacrosse with the agility needed and the ability to place the ball where it needs to go, in much the same way that a feeding attacker needs to identify who's open when she has the ball in her stick.
A sixth-year member of the Team 91 program, O'Connor was one of the team's original members and has forged some impressive bonds with her teammates while also blossoming into a collegiate-level player.
"I'm a lot closer with everybody and I've been with some of the girls for a really long time," O'Connor said. "I've known ('21 coach) Sam Tilts for a long time, too, and she helped me tremendously throughout the entire process. The higher intensity and the practices just helped me take off and be a lot better player."
Tilts has had the opportunity to witness O'Connor's growth as closely as anybody, and to her, it's no surprise to see someone who has put in the work that O'Connor has end up at a stellar school like Albright.
"Bryn has been playing on the 2021 team since she was in elementary school," Tilts said. "Since the first practice, it was obvious that she was someone who craved growth. Her drive to be great followed her throughout her time with 91 and has allowed her to grow as both a player and individual. She consistently shows up and, regardless of the circumstances, will give 100 percent. When she committed to Albright, I was ecstatic. Having watched Bryn grow up the past six years, I am beyond proud of her taking the next steps in both her academic and athletic career. Albright is lucky to have a player who will do anything for her not just herself as an individual, but for her team and coaches."