'21 Chloe Mihos Commits to Hartford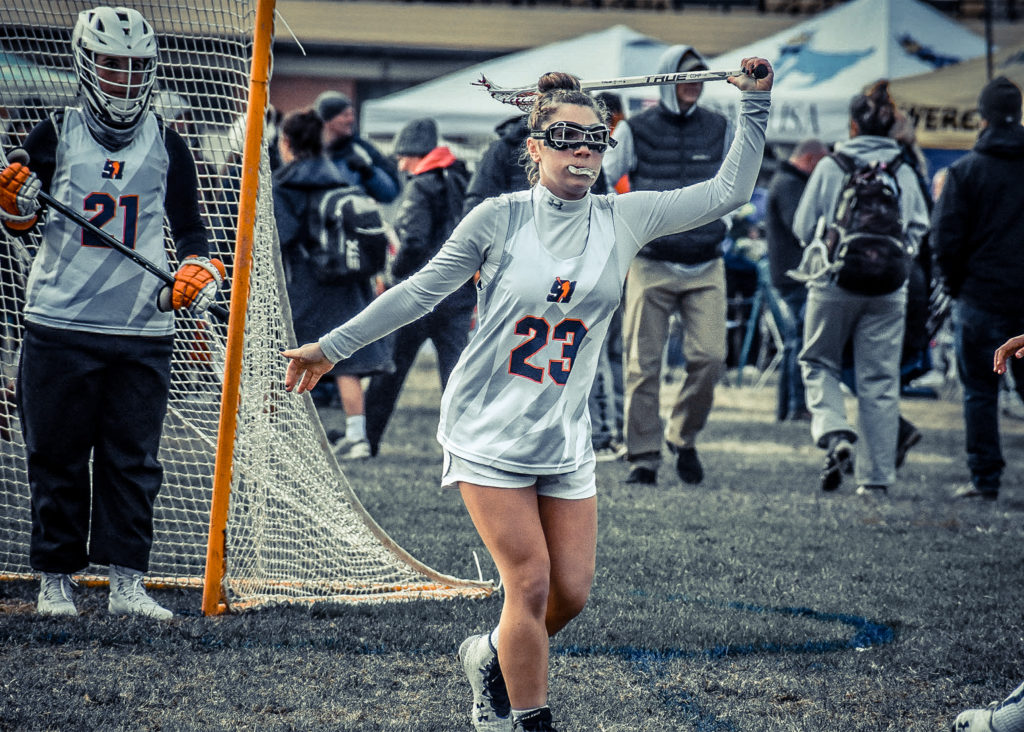 Follow Team 91 on Instagram, Twitter and Facebook.
There are players who play a sport their entire lives and won't reach the highest level of college sports. Playing Division I is, at some point, every kid's dream, and most won't ever attain it.
Then there are people like Chloe Mihos.
"I used to be a competitive dancer," said Mihos, a Team 91 2021 and Half Hollow Hills East defender. "I started playing lacrosse late. I didn't start until eighth grade, but through patience and training, grew to quickly love my position and the sport itself."
So much so that when she took in a prospect day at Hartford, she stood out amongst a great group of players, and one of the Hawks' players helping out mentioned to her to expect the Hartford staff to reach out to her. Once the Hawks contacted her, she visited the school again, and eventually, decided that it was place for her.
New to the game to Division I commit in three years. Pretty good, right? She's the ninth Team 91 '21 to commit, the fourth to a Division I school, and she's the first player in Team 91 girls' history to select the Hawks.
Becoming a Hawk
"It checked off all of the boxes for me," Mihos said. "The coaches are amazing. The players are so warm and welcoming. It's not too big of a school and it's not far away from home. I wanted a school with a physical therapy major, and Hartford has an absolutely great program. A lot of girls who play on the team are going for PT and they love it, which showed me that it could be done."
"I visited a lot of schools but the first time I stepped on Hartford's campus, it just felt right," Mihos explained. "I liked how it's a young up-and-coming program and that they play in one of the strongest conferences in the country, too."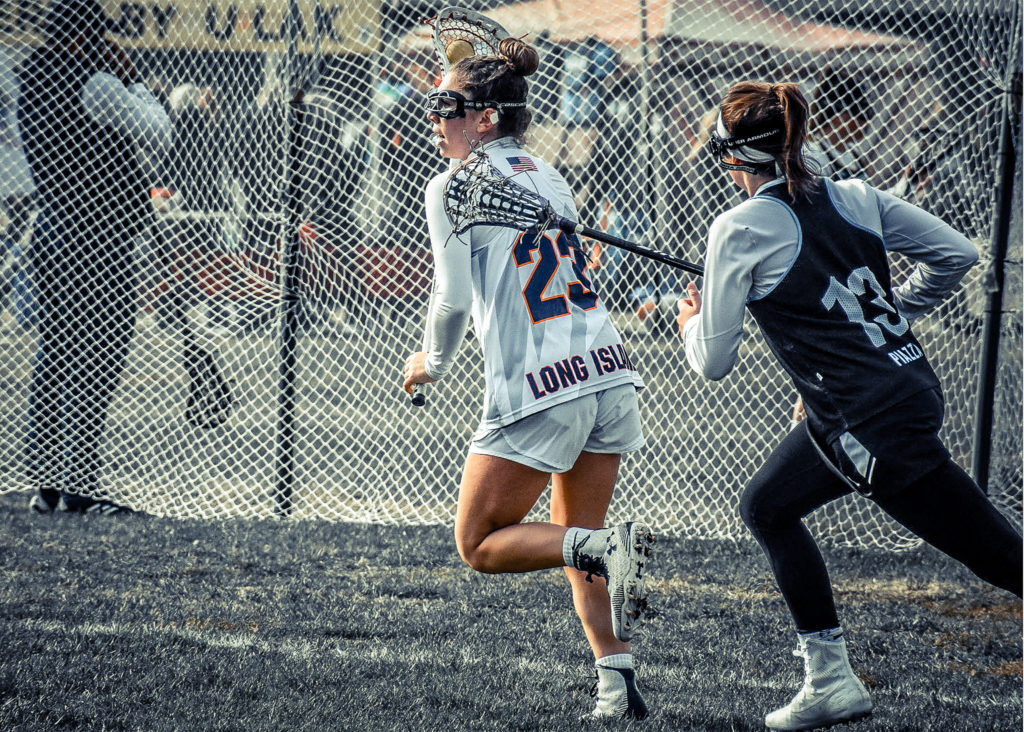 Mihos' relative newness to the sport didn't stop her from working her way to becoming a Hawk. To hear her coach, Sam Tilts, say it, it's no surprise, either. Tilts is expecting big things from her defender at Hartford.
"Over the past three years, we have watched Chloe grow tremendously. She has always been a player who has given 110 percent every time she steps on the field," Tilts said. "As soon as she visited Hartford,she knew it was a school she loved and has been hooked since. Chloe had a dream to play Division I and worked nonstop to get there. She has contagious energy and is the first one to implement feedback into her play. Off the field, she is constantly working out and pushing to get better. She is a player that we can count on to go in anywhere on the field and make a difference. She is so aggressive and can really make the big plays we need. Hartford is so lucky to have her."
Ideal Defender
Mihos brings plenty of aggressiveness, tenacity and grittiness to the defensive end. Even more importantly, she enjoys playing defense and thrives off of keeping attackers away from the cage. It's that kind of mindset that helps push defenders to the next level, as does the hard work put in with high-level coaches.
"The coaching staff has been absolutely amazing and supportive and they reinforced my belief that I could play Division I," Mihos said. "I'm a big believer that hard work really pays off, and they helped me see that I can achieve anything I want. Coach Nichole Doran was also a big part of it. She's from my hometown and she helped me along the way as a coach, mentor and friend. She was a big part of my process."
An accelerated process with the ideal result.
Team 91 2021 Commitments
(Click here for all commitments)
Karlyn Antolini, attack, Babylon – Merrimack (Commitment story)
Lea Henke, attack, Rocky Point – Dominican (Commitment story)
Kate Laico, goalie, East Meadow – Pace (Commitment story)
Josie Lettieri, attack, St. Anthony's – Dominican (Commitment story)
Michaela Lyons, defense, Bellport – Southern Connecticut (Commitment story)
Jill O'Brien, defense, Ward Melville – Merrimack (Commitment story)
Bryn O'Connor, attack, Rocky Point – Albright (Commitment story)
Jasmine Soriano, attack/midfield, Long Beach – Wagner (Commitment story)