'21 Karlyn Antolini Commits to Merrimack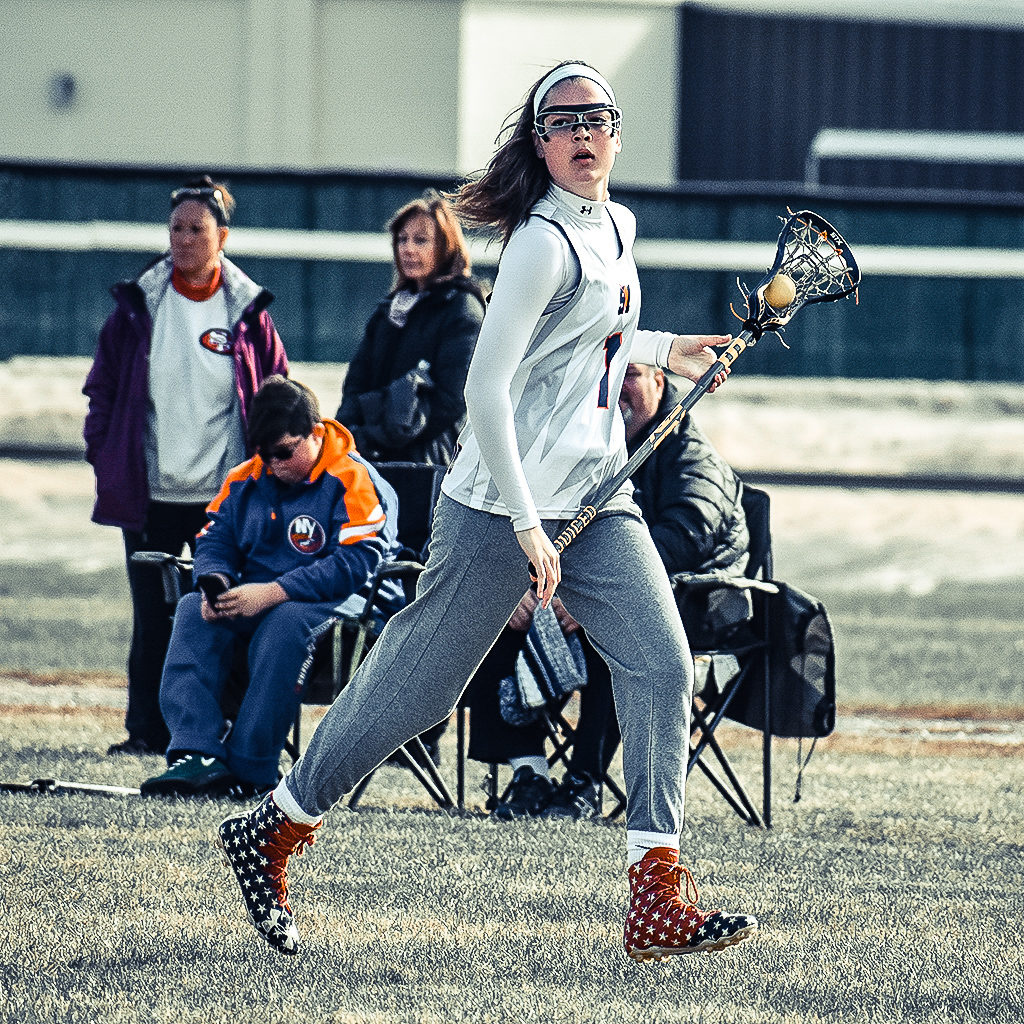 Follow Team 91 on Instagram, Twitter and Facebook. 
There's a pretty decent athletic lineage in the Antolini family, and that lineage helped shape Karlyn Antolini into the player she is today.
It also recently put a massive smile on her father and coach, Greg's face.
"All of my friends are the oldest in their families and they'd complain about their younger siblings doing the same things as them just to be like them," said Antolini, an attacker for Team 91 2021 and Babylon. "Not me. I'm the youngest, and I wanted to do everything that they did. If they were playing travel lacrosse, I wanted to do it. If they were doing something else, I wanted to do it. It's not like I wanted to play Division I just because they did, but it was a challenge to see if I could do it just like they did it."
Her oldest sister, Devyn, played lacrosse at Marquette and graduated in 2017. Her two other siblings – a set of twins in sister Shayne, and brother, Nick, also play collegiate sports. Shayne plays lacrosse at Davidson, while Nick plays Division III basketball at Gettysburg.
Now, they'll have company among the ranks of collegiate athletes after Karlyn committed to new Division I program Merrimack. She's the second '21 to commit after Bryn O'Connor (Albright) and she's the first player in Team 91 history to choose the Warriors.
"There was a big celebration in my house after I committed because no one really knew what was going to happen with my recruitment, and it was really cool to see my dad be so happy. I don't think I've ever seen a bigger smile," Antolini said.
"He's been my coach since I was three years old and I couldn't be more thankful for it. He's the reason why I am where I am and he's made me a player that I am today."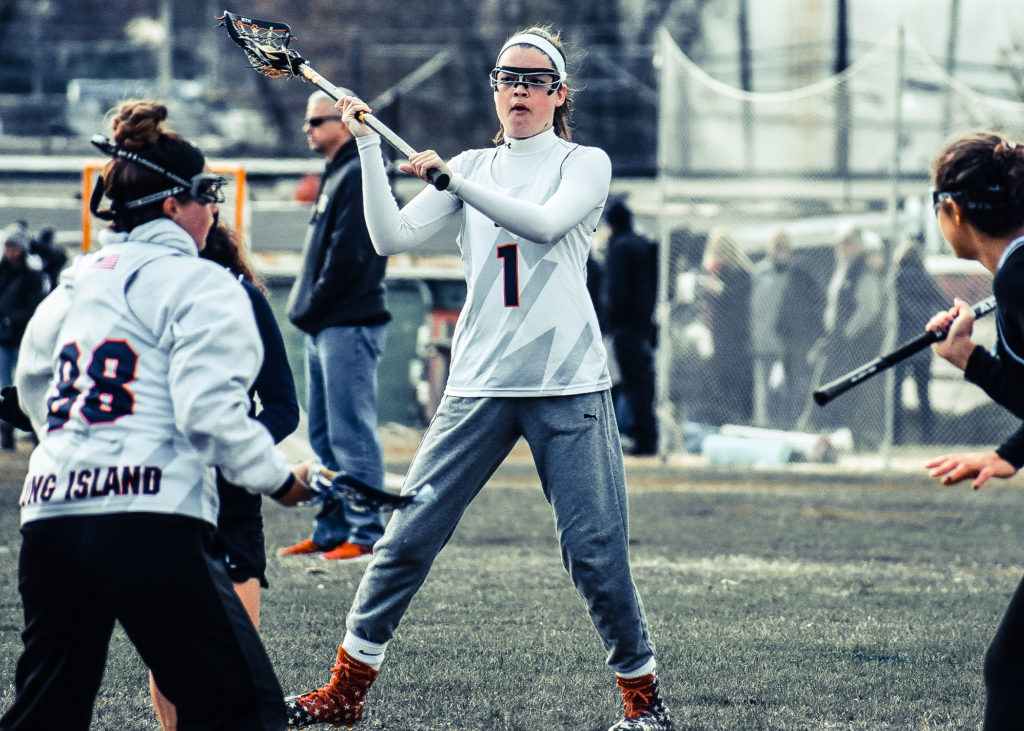 A three-sport athlete who also plays volleyball (middle blocker) and basketball (forward) and always wants to be near a game of some sorts, Antolini was hooked when she visited Merrimack, particularly after taking in a hockey game. Everything felt right to her, and she'd struck up a good relationship with Warriors coach Julie Duffy after the latter coached her in a showcase last year.
"I went to a hockey game, and seeing that all of the teams go to all of these games was really cool, and I liked how if you go to their games, they'll come to yours," Antolini said. "I just felt like there wouldn't be much of a change from high school going to Merrimack rather than going to a huge school. Seeing how close everyone seemed to be made me feel like it was where I would want to be."
"A lot of it was the coach," Antolini continued. "She was my coach at a showcase last summer and I loved her coaching style. She sent me my first recruiting text on Sept. 1 and I was really happy to see that. I felt like I could definitely play for her for four years, and when the girls on the team showed me what a day in their life was like, it seemed like what I wanted to do and I could see myself fitting in perfectly there."
Antolini had to work to get to where she is, and at times, had to put in even more work just to make sure that she was earning everything she got. Having your dad as the coach can be a blessing and a curse at times, and Antolini wanted to make sure that she wasn't just getting on the field because of her dad, especially while playing up with the 2020s. Eventually, she knew that she had earned what she was getting.
"There comes a time where you realize that your parents love you, but if they're the coach, they're not going to give you special treatment," Antolini said. "Especially playing up, I had to prove that I deserved to be there and wasn't just playing because of my last name. I'm lucky to have had him coach me, though."
There's no doubt that she'd have gotten here even with a different last name.
"Karly is a terrific player who uses her height and athleticism to her advantage as well as anyone on the field," Team 91 girls' director Alyssa Guido said. "She's got an incredible work ethic and has continually worked to make herself a legitimate Division I prospect. You could always see that she understood the game at an advanced level and she liked to test herself by playing up a year. Merrimack is getting an outstanding player and an even better person, and we're thrilled for Karly to become a Warrior and can't wait to see what she has in store at the next level."