'21 Lea Henke Commits to Dominican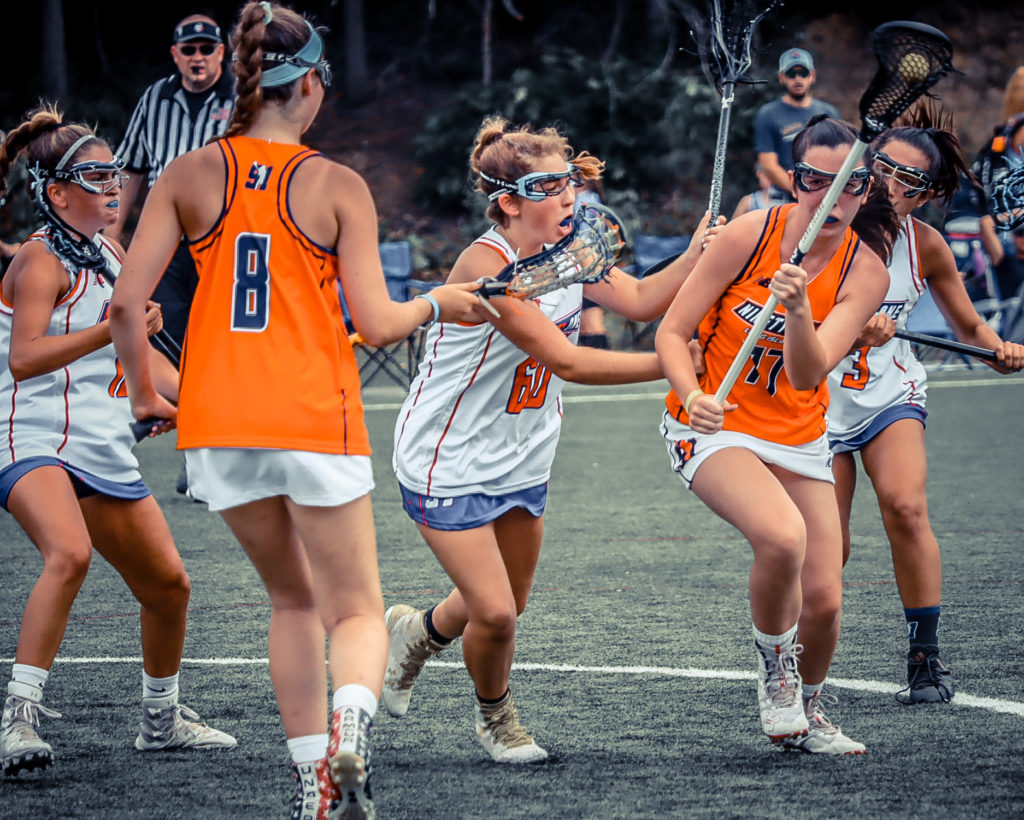 Follow Team 91 on Instagram, Twitter and Facebook. 
It's surprising to imagine now after watching her a pinpoint precise lefty feeder from the wing, but Lea Henke's career started all the way at the other end of the field.
The Team 91 2021 and Rocky Point attacker found herself playing defense, and as she progressed through her career, she continued to move up the field. Initially, that was highlighted by bumping up to the midfield, which allowed her all of the open space that you can ask for. After that, she continued to bump up the field and found herself at attack.
It's safe to say that she found herself a home trying to help her team put the ball in the back of the net, rather than trying to prevent it.
"I'm definitely a low attack, outside-the-crease feeder," Henke said. "I was good at defense to start, but when I moved up, I was never trying to go to the goal. I just tried to set people up, and knowing that you're the one to set up a goal is really cool."
It's that type of passing ability that enabled her to blossom into a college prospect, and that type of player is indispensable when it comes to running an offense.
"Finding a strong lefty feeder is finding gold for coaches," Team 91 coach Sam Tilts said. "Having such a specific position has made Lea a kid we depend on for our offensive sets. Over time, she has found herself not only on the crease, but being a threat from up top. She can also be found riding from her crease spot all the way to the defensive restraining line to help her team out."
That's the type of player that Dominican will be getting after Henke recently committed to the Chargers. She's the seventh '21 to commit and the first player in program history to choose Dominican. To hear Henke say it, she knew that it was the place for her when she got to campus, and she's excited to suit up for new head coach Rob Grella.
"When I got to the school and talked to the coach, I got a great feeling, and I knew what he said about making Dominican a great team would be true, and it'd be a great experience for me," said Henke, who also won the Rocky Point coach's award for cross-country last year. "He wants to build it up and make it a well-known school. He coached at Adelphi and won a championship there, so I think this will really open up a lot of opportunities for me."
"The school itself was gorgeous and had everything that I was looking for," Henke continued. "I wanted a smaller school with a great area around it, and I want to study nursing, and it's Dominican's top program that most people go there for. I've always taken honors science and math classes and I'm taking human anatomy. I've always been interested in that."
Henke saw her game take a huge leap forward this winter when she made it a point to improve at winter training. The practices meant that she could get a ton of high-quality reps, and as a result, she emerged as a new player.
"Coach Brian Spallina led the training and he was awesome. Him translating his intensity to the girls' side was so much help. There was so much movement and I could just tell that I was getting better," Henke said. "Dan Spallina was also a great help. He's always been a great motivator for me and helped me with my confidence as a player, and Sam became a different coach and really wanted to push us so much more."
It's no surprise to Tilts that Henke has reached her goal of playing college lacrosse, either. Some players are the types that you want all of your players to emulate, and Henke has always been the leader type for Team 91.
"When I first started with this team in 2013, Lea was one of my first players," Tilts said. "While we have had a lot of shifts in our roster over the years, Lea is one of the few girls from the original team finishing her travel lacrosse career with 91."
"You always hear coaches say that kids have to want it. They need to want to get better, want to work on their own time, want to be the best, want to fight for every opportunity, and love the sport," Tilts continued. "Since I've met Lea, she has always been a kid who has wanted it. She is the first one on the field and the last one off. On the way to and from tournaments, she'd stop at a wall and send videos of herself doing wall ball. Lea has constantly pushed to get better and her hard work has paid off. Lea is such an amazing kid with an amazing family. I am so happy that Dominican saw the potential we see in her, and we are excited to see the player she continues to grow into."
Team 91 2021 Commitments
(Click here for all commitments)
Karlyn Antolini, attack, Babylon – Merrimack (Commitment story)
Lea Henke, attack, Rocky Point – Dominican
Kate Laico, goalie, East Meadow – Pace (Commitment story)
Michaela Lyons, defense, Bellport – Southern Connecticut (Commitment story)
Jill O'Brien, defense, Ward Melville – Merrimack (Commitment story)
Bryn O'Connor, attack, Rocky Point – Albright (Commitment story)
Jasmine Soriano, attack/midfield, Long Beach – Wagner (Commitment story)