'21 Michaela Lyons Commits to Southern Connecticut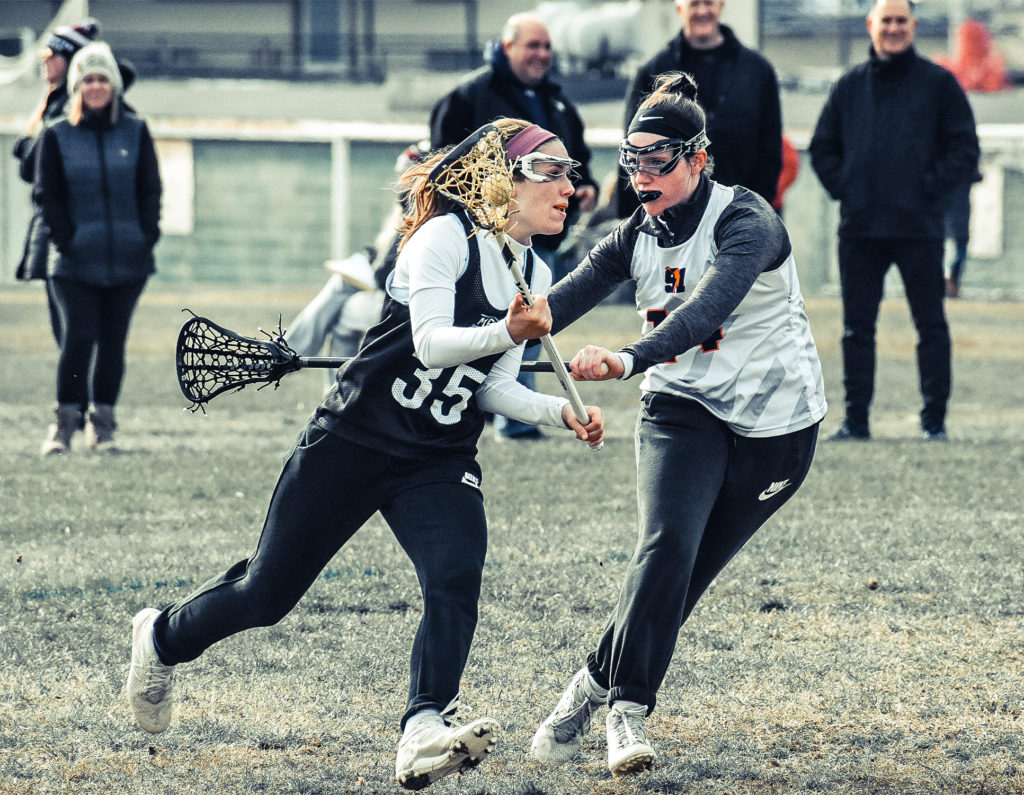 Follow Team 91 on Instagram, Twitter and Facebook. 
Both Michaela Lyons and Sam Tilts can pinpoint the exact moment that changed the former's career at the latter's request, and both can remember it like it was yesterday.
"We were short on defenders at a tournament in Florida in the fall of 2018, and we asked her to move back from midfield and play defense with little to no breaks," said Tilts, the Team 91 2021 coach. "We were playing a team that we had lost to in a prior tournament, and in the last minute of a tie game, Micky managed to catch up to her player on a fast break, get a check off from behind and then led transition to the game-winning goal. She was humble and insisted that it was a team effort, but we all knew that we wouldn't have won without her."
At the time, Lyons, now a junior at Bellport, thought that it was a temporary position change, but she quickly realized that the move had long-term potential, even past the high school level.
"I liked being able to adjust and to defend the net," Lyons said. "I wasn't a big goal scorer to begin with and I liked being able to get back on defense. It's a crazy change, though, because I wouldn't even want to play in college if I were still a midfielder. I like defense a lot more."
College coaches took notice of it, too, and Lyons took a look at schools of all sizes from all divisions. One piece of advice from her parents, though, stuck out the most.
"Division didn't really matter to me because my parents told me not to pick a school off of division, but rather to pick it off of academics," Lyons said. "I really appreciate that they taught me, especially since I wanted to be able to play at a competitive level and still get a good education."
When Lyons took in all of her options, a small school not too far from home stood out the most, as Southern Connecticut offered her an opportunity to study in a good early education program while also playing Division II lacrosse. Ultimately, that, plus the fact that the school is only about two hours away, sealed the deal. Lyons committed to the Owls, the first player in Team 91 history to do so and the sixth Team 91 '21 to commit to a school.
"I liked that the team had a good dynamic with (SCSU head coach) Coach Kevin (Siedlecki), but I also liked the early education program and how they have a good program with the school right near the college," Lyons said. "I'll be able to do some student teaching there and I also plan on applying to the honors college. Teaching is always something that I've wanted to do because my mom, Marybeth, is a middle school teacher and I always saw how she liked being able to connect with her students."
"I also like the idea of coming home on a weekend and not being too far away," Lyons continued. "I looked at some schools further away, but I hated the idea of being so far from my parents."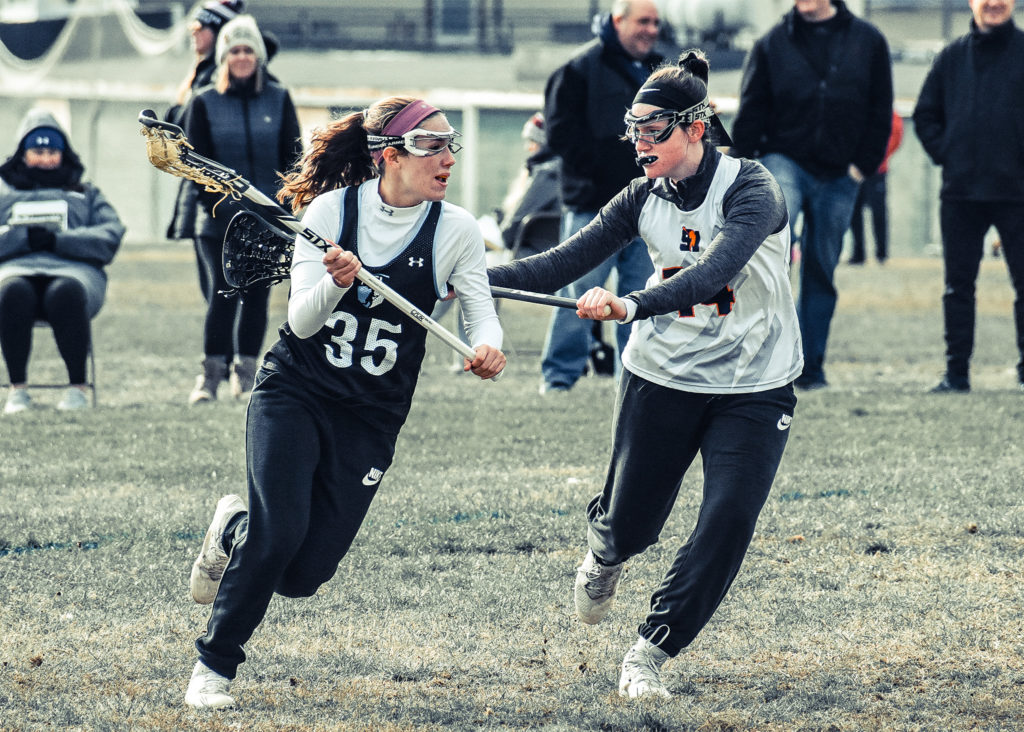 Lyons also competes in winter track and is Bellport's varsity soccer goalie, both of which give her a boost when it comes to playing defense in lacrosse. She's also been able to pick up on all of the little things that make a great teammate, and because of that, Tilts thinks that she can be a difference-maker for the Owls.
"Micky has been a consistent player for us during her time with Team 91," Tilts said. "She's a player that's able to make the small plays and the flashy ones. She's a player that gives her all 100 percent of the time. She's willing to play anywhere you need her and doesn't hesitate to step up. Not only is she a versatile and hardworking player during games, but she's an outstanding spirits that you can always count on to lift spirits. I can't wait to watch her crush it in college."
Team 91 2021 Commitments
(Click here for all commitments)
Karlyn Antolini, attack, Babylon – Merrimack (Commitment story)
Kate Laico, goalie, East Meadow – Pace (Commitment story)
Michaela Lyons, defense, Bellport
Jill O'Brien, defense, Ward Melville – Merrimack (Commitment story)
Bryn O'Connor, attack, Rocky Point – Albright (Commitment story)
Jasmine Soriano, attack/midfield, Long Beach – Wagner (Commitment story)