'21 Olivia Bento Commits to Limestone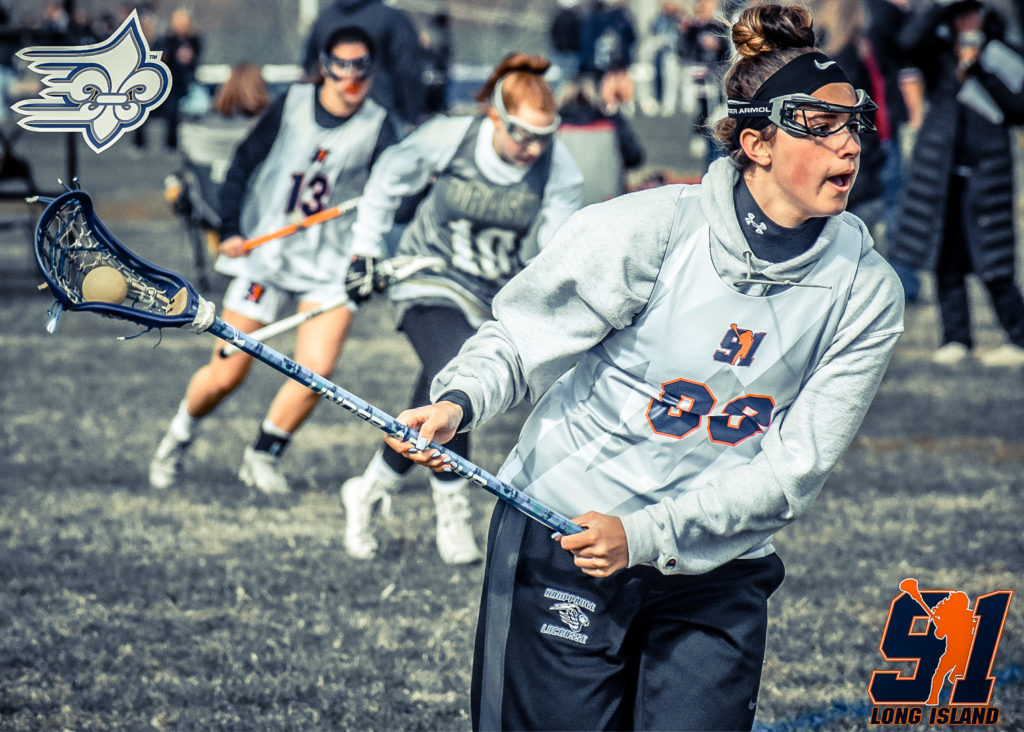 Follow Team 91 on Instagram, Twitter and Facebook.
Originally, Olivia Bento didn't have a very long list of characteristics that she was looking for in a school.
The Team 91 2021 attacker by way of St. Anthony's knew that she wanted to study nursing, that she'd like to play Division II lacrosse and that she wanted to get away from the cold weather.
"I love going down South and enjoying the warm weather," Bento said. "It's a lot more fun to play lacrosse when it's warm rather than when it's cold. Going South was ideal for me, but it wasn't a requirement. The furthest north that I wanted to go was Maryland, but I wanted to go further south than that."
Headed Down South
Fortunately for Bento, there are a bevy of strong Division II programs with good nursing programs in the South. The problem for her, though, was that she couldn't visit any of them due to the Covid-19 pandemic. Despite that, she heard more and more good things about Limestone, and once she looked into it, Bento realized that this was the place for her. She committed to play for the Saints, becoming the second Team 91 alumna to do so after '20 Jordan Widecki (Floyd).
"I heard such amazing things about Coach (Scott) Tucker and how he's such a good coach," Bento said. "I was talking to Limestone for a while and I had plans to visit at the end of March, but I was trying to wait for the coronavirus to calm down before I visited the school. I plan to visit very soon. I knew it had the balance of what I was looking for."
That combination of athletics, academics and South Carolinian warm weather was impossible to beat. Bento has always been drawn to the science side of things, and after doing very well in biology as a freshman, she knew that she wanted to get into something science-related.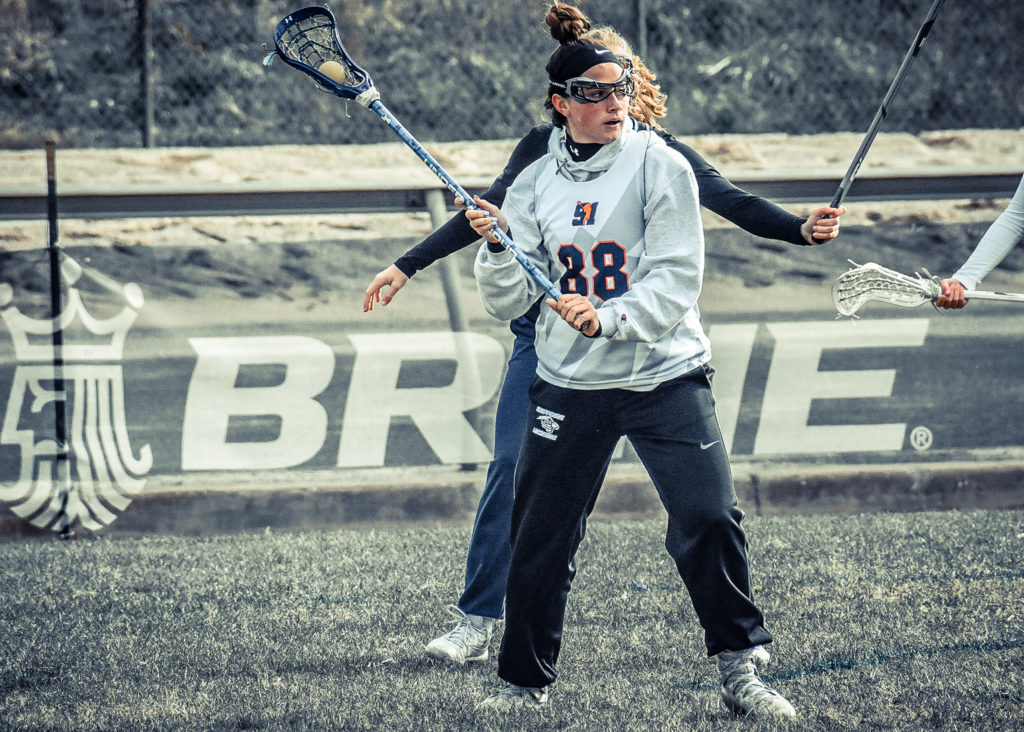 "My freshman year bio teacher told me that it'd be a shame if I didn't get into the medical field," Bento explained. "Bio has always been that one thing that clicked for me and really made sense. I really enjoyed it, and it made me want to go into nursing. I value academics a lot, and I felt like Division II would be the perfect amount of high-quality lacrosse to go along with the time to study and focus on my major."
A newcomer to Team 91 this year, Bento wasted no time in making her impact known. Her offensive ability helped elevate the team, but she also ingratiated herself into the team by doing the little things to help the team win.
Game Changer at Attack
"Olivia is one of the newest members to the 91 family, and we are beyond lucky to have grabbed her," 2021 coach Sam Tilts said. "When Olivia came to us last year, her ability to rip shots really stood out. She has always done the little things and been a leader when we needed one. During team huddles, she is the player who steps up to give suggestions. In addition, she is the first to be reflective in what she needs to do better. Her enthusiasm about the sport and her drive to get better is something that separates Liv from other players. Her ability to not only identify her areas for growth, but piece together a plan to improve has always impressed me. While I haven't had the pleasure of coaching Olivia for many years, I have had the pleasure of watching her grow into a fantastic athlete and teammate. Limestone gained a player who will never let the person next to her outwork her, and her future team is lucky to have her."
That one year paid major dividends for Bento, too. Not only did she land at an excellent Division II program, but she's the first to explain how much of an impact being on the team had on her.
"As soon as I got to 91, I was getting emails from so many different schools, which was awesome," Bento said. "I love the girls on the team, too. I knew some of them before, but all of the girls were super welcoming. Both coaches (Tilts and Nichole Doran) did so much for me even though they only knew me for a short period of time. It's not just lacrosse, either. I could call anyone at any moment and they'd be there for me."