'22 Rapid Fire Bella Rupolo Commits to Western Connecticut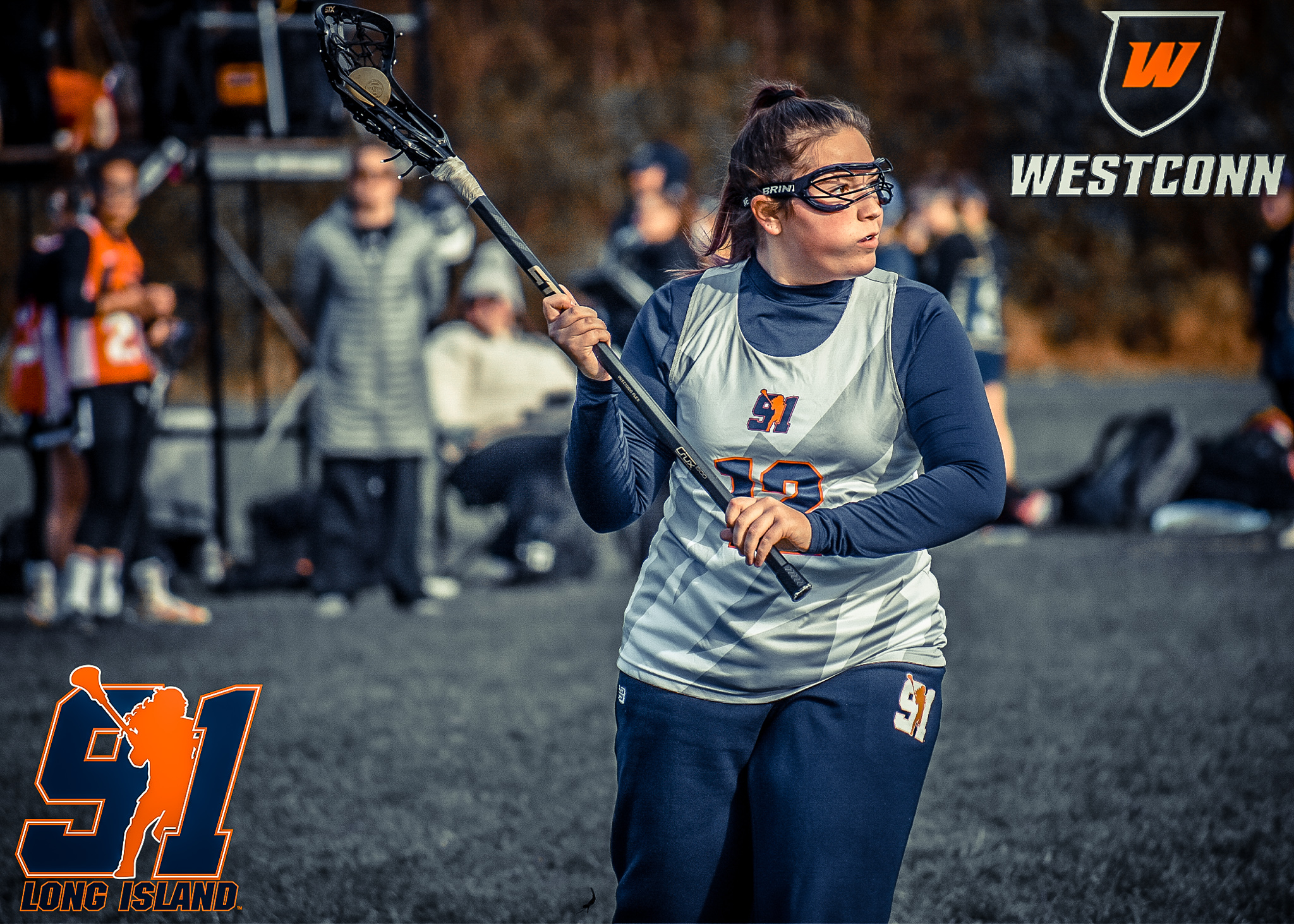 Follow Team 91 on Instagram, Twitter and Facebook.
Bella Rupolo knew going into her recruitment that she wanted one thing above all else.
It didn't necessarily matter where the school was located, as she initially thought she'd want to go South but decided against it after the pandemic started. It wasn't a lacrosse fit, either. Rupolo just knew that she wanted to find a program that felt like a family in the same way that her Team 91 2022 Rapid Fire team was.
"Rapid Fire is like a family," said Rupolo, a junior attacker at Bellport. "We're all like sisters to each other. I consider some of those girls my best friends, and I'd never trade that team for anything."
When she started talking to Western Connecticut, it was music to Rupolo's ears when West Conn assistant coach Meghan Els emphasized how much the team was a family.
"She was the first college call that I had, and when we started talking, she mentioned how much the team was a family. That was what I wanted because of what Rapid Fire has been like."
After taking some time to think about it, Rupolo kept coming back to that family feeling and how much she wanted to have that as she continued her playing career at the next level. Ultimately, she felt great about everything she knew about West Conn, and she became the first Team 91 '22 to commit. She'll join fellow Team 91 alumnae '19 Anna Schipf (Babylon) and '18 Jennifer Arigoni (West Islip) on the team.
The Perfect Spot
It was West Conn's combination of location, athletics and academics that drew Rupolo in. She felt at home with the smaller class sizes and location. Initially, she wanted to get away from home and head somewhere warm. After quarantine, she realized that the ability to come home on weekends and see her friends was a major selling point. The school's high-quality nursing program didn't hurt, either, giving Rupolo an opportunity to follow a passion of hers.
"I've always wanted to get into nursing because I really like helping people. That's fun to me," Rupolo said. "It makes me feel better when I put other people first. That's always been there. I also watched Grey's Anatomy and just thought, 'oh my God, I want to do this.' I like being around kids, and after college, I want to specialize in pediatrics to be around kids and help them."
Movin' On Up The Field
Rupolo's love for helping others is also apparent in her game. She opts for the low righty attack spot, where she's able to see the field well and feed open teammates. She also prides herself on her ability and desire to go into crowded areas for tough ground balls. All of that offensive ability is a far cry from her start to the game, but it's one that led her to playing collegiate lacrosse.
"When I have the ball, my team and I have a connection where they know when and where to cut and I'll pass it to them," Rupolo said. "I actually started as a goalie because my dad (Rapid Fire coach Mike) was the coach and put me in because we didn't have anyone else. I completely hated it, and I went right back to attack. I didn't like balls getting shot at me. One game, I just decided I was not having it. Balls were being shot at me and I just decided, 'I'm not doing this anymore."
It worked out well for her, too. She credits the Team 91 coaching staff of her father, Keri McCarthy and Nichole Doran for helping mold her into the player she is today. Mike Rupolo is the one with a knack for bringing everyone together and the architect of a strong team, and Bella says that McCarthy and Doran excel at the Xs and Os and lacrosse IQ aspects. To hear McCarthy say it, it's had a major impact on Bella.
"Bella is not only a great player, but also a great person overall," McCarthy said. "She strives to get better every day and is always motivating her teammates to do the same. She will be an asset to Western Connecticut on and off the field, and she'll make her presence felt immediately. I cannot wait to see what she does when she steps on campus. We're incredibly proud of her and we know she'll do great things."