'24 Orange MJ Timpanaro Invited to USA Lacrosse NTDP Combine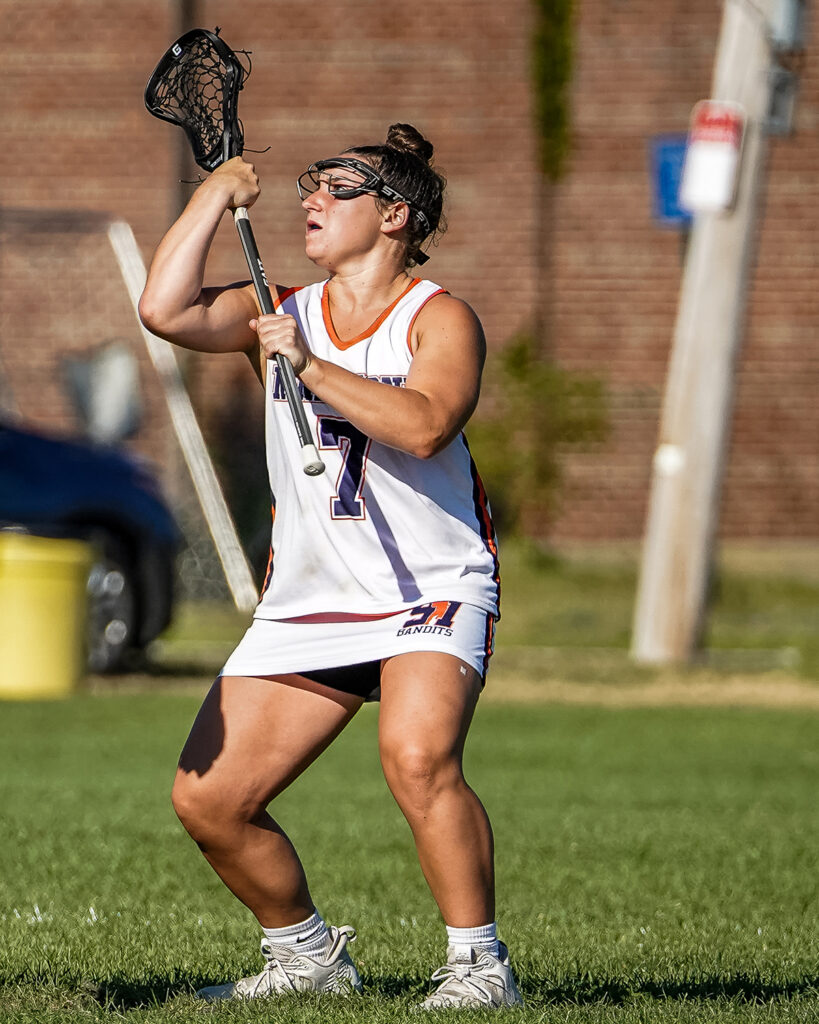 Follow Team 91 on Instagram, Twitter and Facebook. 
MJ Timpanaro found herself in awe, daydreaming about what could eventually be.
Timpanaro, a Team 91 2024 Orange and Ward Melville midfielder and draw specialist, was at a US National team game a few months ago. She got caught up in the hoopla of it all, wondering if she'd ever get the opportunity to represent the red, white and blue.
Now, she'll get her very own chance to do that. She was one of 150 players invited to the USA Lacrosse Women's NTDP Combine, a three-day event that kicks off Monday at the USA Lacrosse headquarters in Sparks, Md. The three-day combine will include on-field, strength and conditioning, nutrition, recruiting and sport psychology training to help players prepare for higher levels of play and introduce them into the U.S. national team pipeline.
After the combine, 44 players will be chosen to USA Select teams at the U16 and U18 levels and will participate in the Brogden Cup featuring international competition the weekend of Oct. 14-16.
"When I was at that USA game, I just thought it was awesome and I just thought how I'd love to be there one day to represent my country," Timpanaro said. "It's going to be so much fun. The girls all have such high level of skill. This is really a great honor."
"It's really cool," Timpanaro added. "It shows that all of my hard work has paid off. All of the times shooting around and using the bounceback in the backyard, all of the things that I had to miss for lacrosse, this makes it all worth it. It's going to be a great experience no matter what the outcome is."
Timpanaro made the cut after a regional tryout, which featured 130 of the best players on Long Island. There will be a strong Long Island contingent at the tryouts, with all eyes on securing a spot on the national teams. Timpanaro hopes to make a sizable impact with her ability to make an impact all over the field. A big part of that stems from the work that she's put in with Team 91.
"I would say that my draws are a strength and that I have a lot to give on defense," Timpanaro said. "I started out on defense but I've been everywhere. I just like to play everything. It's great when you get to stop a girl and then score a goal. It's great to be everywhere on the field at once. (Team 91 founder) Brian (Spallina)'s been so helpful. He's always so high energy and pushing us to do our best. Coach Mike (Hall) and Kristin (Pirozzi) have been so supportive, too. They're always keeping it fun."
Spallina's had the opportunity to work directly with Timpanaro. Pro lacrosse all-time championships leader knows a thing or two about what goes into making a successful team, and he expects Timpanaro to make a name for herself at the combine.
"MJ's work ethic is second to none. The way she outworks everyone is what's helped her reach this level," Spallina said. "She makes such an impact all over the field and that versatility is so important in today's game. She had a great sophomore year at Ward Melville and parlayed it into a phenomenal summer with us at 91. We couldn't be prouder of her and we hope to see rocking the Team USA jersey in October!"