Meet the New Team 91 Bandits Directors: Jill Pfeifer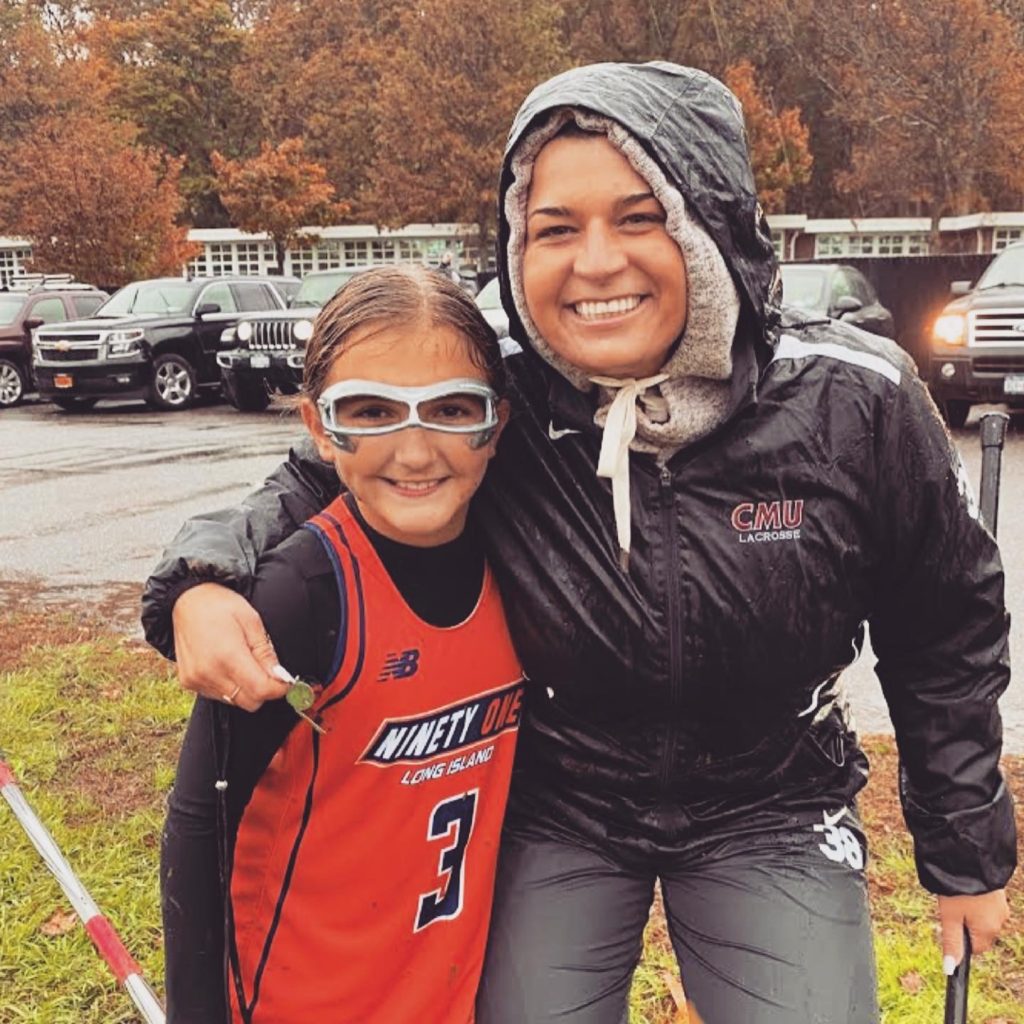 Follow Team 91 on Instagram, Twitter and Facebook. CLICK HERE to find out more about the Team 91 Bandits clinic, being held on 5.14, 5.21 and 6.4. CLICK HERE to find out more about our 2021-22 tryouts set for July 26-28. 
It's never easy to find a great goalie coach.
It's rare to find someone who's played the position at a high level and can explain and teach it at that level. Fortunately for the Team 91 Bandits girls' program, Jill Pfeifer falls into both categories.
A Massapequa alum, Pfeifer headed West to play her college lacrosse at Division II Colorado Mesa. There, all she did was become one of the best goalies in Mavericks' history. Pfeifer was a three-time first-team All-RMAC selection, a 15-time Defensive Player of the Week, the conference's 2016 Defensive Player of the Year and an All-America nominee. She was in the top five for save percentage in Division II lacrosse in both 2016 and 2017.
So, yeah, safe to say she's got the playing chops. Pfeifer has also worked camps and clinics dating back to her time in high school, and she's also coached for Team 91 for three years, lending a major helping hand to some of our younger teams.
Welcome to the Family
All of those reasons are why Team 91 is so excited to announce that Pfeifer is one of our four new Directors of Development for the recently revamped Team 91 Bandits programs. She'll work with National Director of Development Sammy Jo Tracy, as well as fellow Director Claire Petersen and a pair of other directors that will be announced in the near future. Pfeifer will be responsible for all aspects of the club, not just goalie training, but she has a strong base rooted in the toughest position in the game.
"I just want to say a huge thank you to Team 91 for welcoming me on board," Pfeifer said. "I'm excited to get the opportunity to give back to the game that taught me so much. It's refreshing to be part of a performance-driven club like Team 91. The fast-paced environment, mixture of lacrosse backgrounds and passion to grow the program is fun and effective. It's awesome to see a program so committed to empowering young girls and giving them all the tools to grow as players and people. I think that we're going to be able to elevate these girls' skills and I'm looking forward to everything that the future brings."
Team 91 On The Rise
Team 91 founder Brian Spallina has seen Pfeifer's energy, work ethic and passion in action, particularly with the Team 91 2029 and 2030 teams. Those characteristics are what made Pfeifer an easy choice to be one of the four directors as the club continues its ascent into the national elite status.
"Jill is incredibly knowledgeable about the game, but she also knows exactly how to break it down to young players and make sure that they understand what and why they're doing something," Spallina said. "She had a great career at Massapequa and Colorado Mesa and she's also got a lot of coaching experience for somebody so young. We're incredibly excited about the direction of the Team 91 LI Bandits and Jill is a huge reason why. She's going to do great things for our girls."