Meet the New Team 91 Bandits Directors: Rachel Ray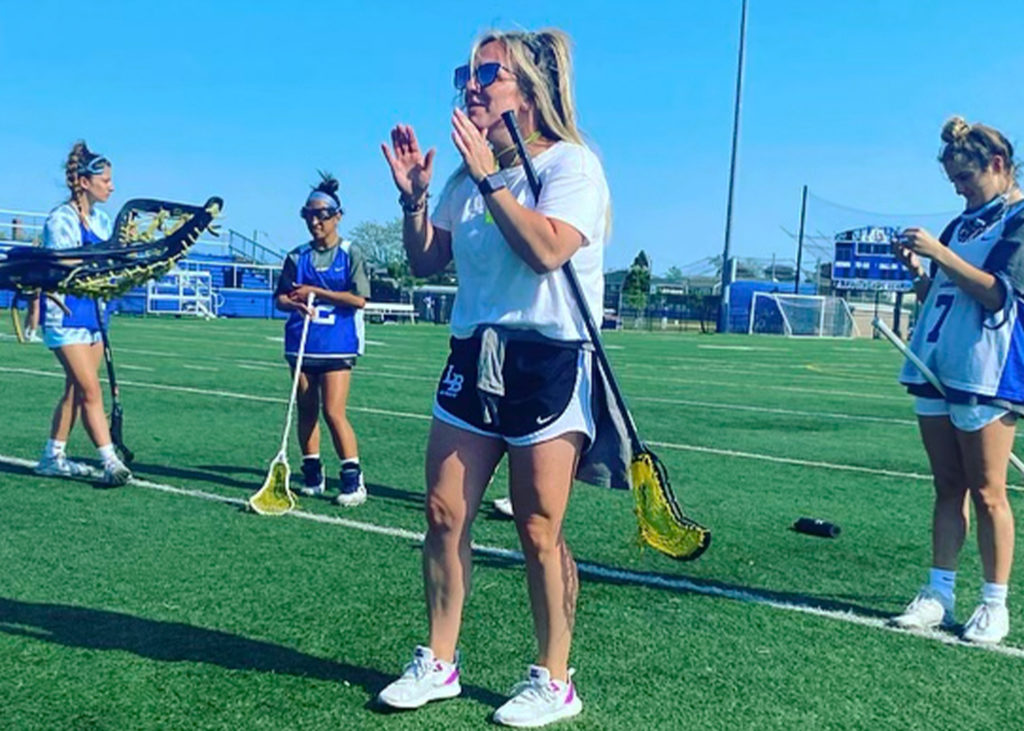 Follow Team 91 on Instagram, Twitter and Facebook. CLICK HERE to find out more about the Team 91 Bandits clinic, being held on 5.14, 5.21 and 6.4. CLICK HERE to find out more about our 2021-22 tryouts set for July 26-28. 
If you want to break down Rachel Ray's playing résumé, pull up a chair and grab a snack because we're going to be here for a while.
It's almost a never-ending laundry list of accomplishments, with every accolade seemingly more impressive than the next. Ray highlighted her playing career at Adelphi by being named the 2009 NCAA Division II Final Four MVP and the MVP of the Division II Senior All-Star Game. She's Adelphi's all-time points leader, a two-time national champion, the school's Female Athlete of the Year in 2009, and was East Coast Conference Player of the Year in 2009.
Ray holds the record for most assists in an NCAA tournament game with eight. She was put on the Tewaaraton Watch List twice and was a three-time IWLCA / US Lacrosse All-American. In 2018, she earned a spot in Adelphi's Hall of Fame (well, yeah, obviously.)
Ray's playing experience, combined with her wealth of coaching experience with young players through camps, clinics and club teams, made her an overwhelmingly easy choice to be one of the new Team 91 Bandits girls' directors of development. She'll join a staff guided by National Director of Development Sammy Jo Tracy, as well as fellow Bandits directors of development Claire Petersen, Jill Pfeifer and Sam Tilts.
"Rachel was an absolutely incredible player at Adelphi, and that gives her immediate credibility, but we've also been so impressed by her ability to coach girls and help them bring their game to the next level," Team 91 founder Brian Spallina said. "We are doing everything we can to make our girls' program as highly-regarded as our boys' club, and it starts with coaching. Rachel will help our girls elevate their game by empowering them and increasing their confidence through elite-level training, while still having fun. We couldn't be more excited for Rachel to work with Claire, Jill, Sam and Sammy Jo to make the Team 91 Bandits the best club in the country."
Ray's coaching experience includes a stint in Adelaide, Australia, as well as multiple camps and clinics on and around Long Island. She has a knack for breaking the game down in an easy-to-understand way for players. Her passion and coaching acumen make her a natural fit for Team 91, a task she's excited to start.
"Team 91 is a group of very talented people, from the coaching staff to the athletes, who are committed to excellence and working together as one. It's a family with a positive team culture that I'm happy to be part of again," Ray said. "I'm very passionate about this game and excited to bring the girls program to another level! I'm a forever student of the game and I hope to bring my positive playing and coaching experiences to the Team 91 program."
Time to get to work.