WEATHER ALERT-Changes To Today's GIRLS Schedule
In effort to get ahead of the impending storm, we are shortening today's session to one hour (1pm-2pm).
We will begin checking in girl's campers at 12:30 (please do not come prior to 12:30 to ensure enough time for the parking lot to empty from the morning session).  We encourage participants to check in, collect your tryout reversible and get fitted for your uniform and gear giveaway.  Then we will get out on the field for one hour.
To make up for the lost time, we will also be adding one hour to each remaining day, Tuesday and Wednesday (1pm-5pm daily).
CANDLEWOOD MIDDLE SCHOOL
1200 Carll's Straight Path
Dix Hills, NY 11746
Team 91 Girls Evaluation Camp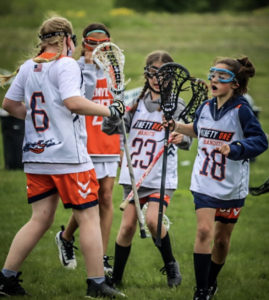 Registration for evaluation camp is now closed.
Walk up registration at our Team 91 Head Quarters tent is welcome.
Check-in begins at 12:00pm at Candlewood Middle School.
Date
July 25-27
(Monday-Wednesday)
Time
1:00-4:00PM
Check In Begins 12:00PM
Open To:
2026-2033 (11th-2nd Grade)
Price + Whats Included
$150 per player
Tryout Reversible
Location
Candlewood Middle School
1200 Carlls Straight Path, Dix Hills, NY 11746