In The Crease - Season1, Volume 3
Welcome back to "In The Crease" with Team 91 Long Island. Spring is in full swing and all of our players are in lacrosse mode. From the younger groups at our practice fields at Farmingdale State College, to our high school talent that are in the heart of their seasons and of course all our college players starting to compete in conference play. It is always a treat this time of year to be a part of Team 91, as we see our players getting featured on Top 100 watch lists, getting mentioned on the local news outlets weekly, breaking school records, making highlight reel plays, and accomplishing every kids dream of making it on Sportscenter Top 10 plays. We are excited to release Volume 3 of "In The Crease" with all of you. This week we feature two player spotlights on the girls side as well as high school and college mid-season highlights. Thanks for taking the time to stay up to date with 91 news. Hope you Enjoy!
If you have news or mention-worthy news, please send copy to info@team91lacrosse.com.
High School Girls Early Season Recap
WARD MELVILLE (8-0)
The Patriots have started the season hot with recent wins over Half Hollow Hills and Middle Country, scoring 16 goals in both outings. Ward Melville is stacked with Team 91 talent, starting with midfielders MaryJane Timpanaro (2024 Orange), Amelia Pirozzi (2024 Orange), Kristin Vosswinkel (2023 Bandits), and Hanna Lebens (2023 Bandits). The defensive unit has been locked in thus far, giving up just 6 goals a game on average, led by Catie Edson (2023 Bandits) and Brynn Davenport (2023 Bandits). The Patriots look to stay in the win column with tough away games in the coming week.
ST. ANTHONY'S (2-1)
After anything but a slow start to the Friars season they went 2-0 with dominating wins each by more than 10 goals. The girls recently traveled down to Maryland in a matchup between top 5 nationally ranked teams in #3 McDonogh and #4 St. Anthony's, according to USA Lacrosse Magazine. After a competitive game, the Friars got handed their first loss 13-6. When asked about this season, Cailey Lopez (2022 Orange), one of the key players for St. Anthony's said, "We're looking forward to competing at a high level the rest of this season and work towards taking home another league championship". St. Anthony's is carried by four 2022 91 players, Cailey Lopez (2022 Orange), Anita DiBari (2022 Orange), Amanda Iglio (2022 Rapid Fire), Erin Boyd (2022 Rapid Fire) and one 2023 Bandit Ashleigh Wetzel. Lets see if the Friars can keep the net moving as they enter the heat of their schedule to stay one of the top teams on Long Island.
HARBORFIELDS (3-4)
This is a team carried by Team 91 seniors who have played with each other for years. The Tornadoes have four 2022 Orange players that have put together stats just under halfway through the season. Stony Brook commit Francesca Viteritti keeps the defense in check between the pipes with a 52% save percentage with 51 saves. On the attack leading the team in points is senior Emma Flynn with 18 points. Emma is accompanied by goal scorers Molly Whisler, Faye Junge and 2024 Orange player Kiera Medina. The girls look to catch their stride in the coming week as they face conference rivals Middle Country, Mount Sinai and Shoreham Wading River.
91 Girls Q/A Player Spotlights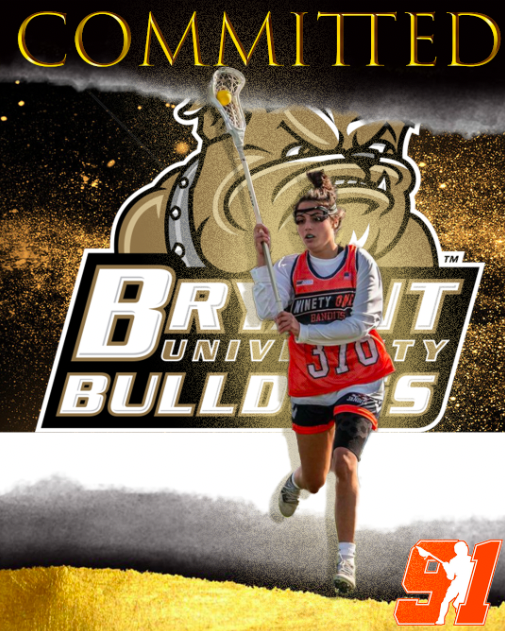 Question: How long have you been a part of the Team 91 family and what has been your best part about the club experience so far?
Answer: 2 years. The coaching staff is amazing
Question: Talk about a goal you set for yourself. What did you do to make sure you achieved that goal?
Answer: Go to college for lacrosse. I went to any extra training I could and tried my hardest to achieve my goal
Question: What is the best advice you have for the future 91 recruits that will follow behind you?
Answer: Put the extra time in and be coachable.
Question: What activities are you involved in besides lacrosse?
Answer: Soccer, traveling
Question: What is your pregame routine?
Answer: Spend time with my teammates while music is playing
Question: Are there more wheels or doors in the world?
Answer: Doors
Question: If you could pick a new first name, what would it be and why?
Answer: Gabby instead of Gabriella because it's shorter to write and easier to say.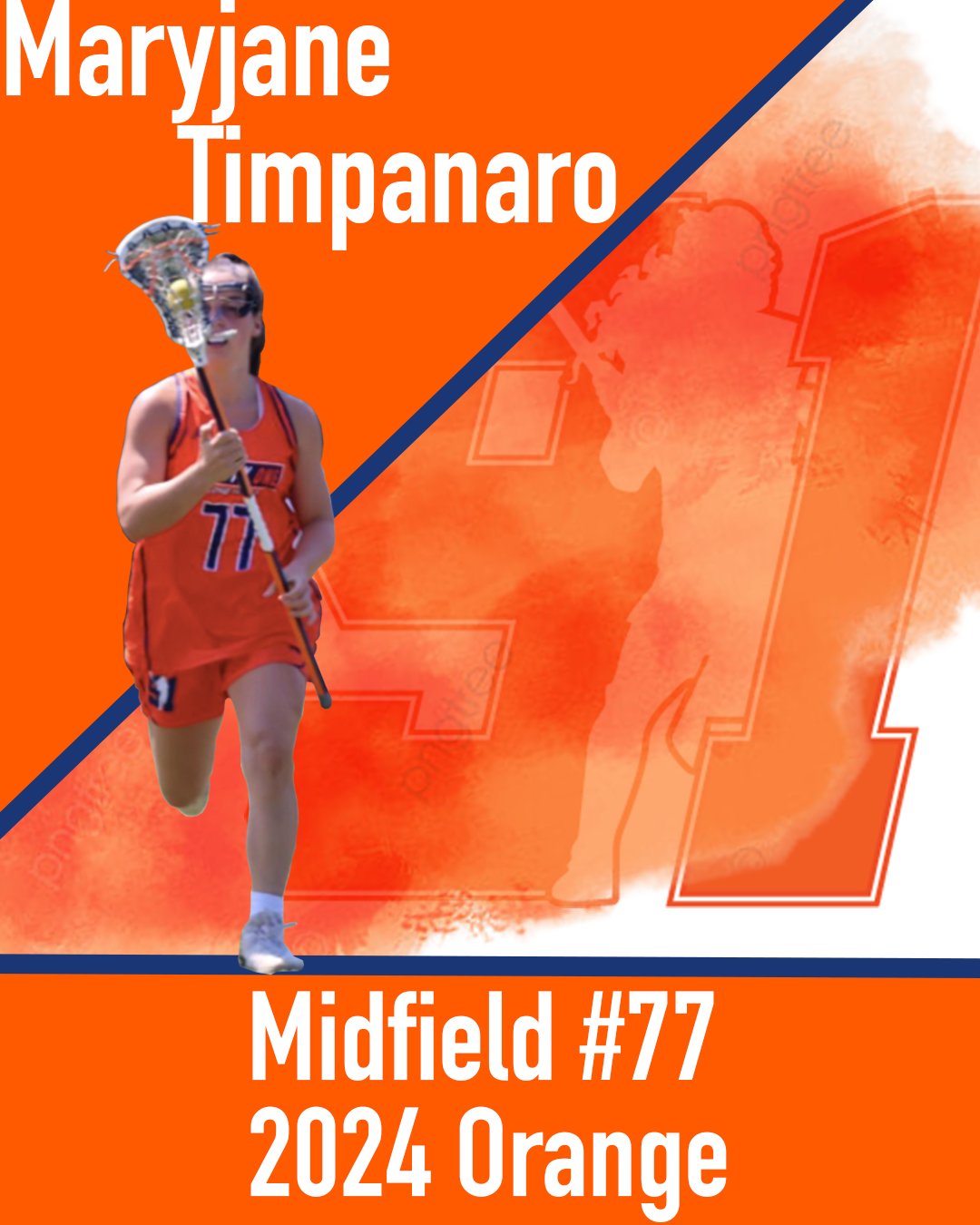 Question: Why do you play lacrosse?
Answer: I love the game, great coaches, great teammates, lifelong friends and memories.
Question: How long have you been a part of the Team 91 family and what has been your best part about the club experience so far?
Answer: 4 years, love winning tournaments together. Traveling is so much fun, especially the hotels. I also love picking on Brian Spallina at training.
Question: What are your strengths as a player?
Answer: Defense, draws and my commitment to trying to be a great teammate.
Question: What's your go to pregame song?
Answer: Lose yourself by Eminem
Question: Would you rather be able to speak all languages or be able to speak to animals?
Answer: All languages so I can talk to different people from around the world.
Question: Is a hotdog a sandwich? And why?
Answer: No a hot dog and sandwich are not the same. A sandwich is 2 pieces of bread not connected to each other.
It's another week of Team 91 alumni putting up numbers at the next level. Stay up to date with weekly recaps on our website, highlighting alumni stats at all divisions. Follow the link below to get an in depth look at what our players are accomplishing week in and week out.
Follow Team 91 on Instagram, Twitter and Facebook. Did we miss a Team 91 alum? Email Us
High School Boys early Season recap
NLF Week 5 High School Power Rankings
1. St. Anthony's (6-0)
Last Week: Beat Monsignor Farrell 15-7
Next 2 Games: Chaminade|St. John the Baptist
3. Brunswick (4-0)
Last Played: Beat Loomis Chaffee 17-6
Next 2 Games: Lawrenceville |Seton Hall Prep
5. Mount Sinai (6-0)
Last Week: Beat Comsewogue 12-4
Next 2 Games: Harborfields | Eastport South Manor
13. Chaminade (3-1)
Last Played: Lost to Darien 15-12
Next 2 Games: St Anthony's | Fairfield Prep (CT)
Southside (5-0)
Going into April the Cyclones are the #1 team in Nassau with a perfect 5-0 record. With wins over Syosset, Massapequa and Wantagh, they have shown that they can compete with the best and have the poise to finish out a game with all three contests coming down to one goal. Southside is led by Loyola commit Brad West (2022 Smash) tallying 7 goals, 4 assists and the brother duo, Jack Mayerhofer (2023 Warriors) with 4 goals, 2 assists and Ryan Mayerhofer (2023 Warriors) who leads the team with 9 goals, 5 assists. All three players are not afraid to have the ball in their stick in crunch time, which has shown to be a problem for the rest of Nassau. The Cyclones have a stacked remaining schedule as they look to stay in the win column.
Bayport Blue Point (3-2)
After a tough 7-5 loss to start the season against one of the top teams in Massapequa, the Phantoms went on a tear, putting up more than 14 goals in 3 straight wins over West Babylon, Miller Place and Eastport South Manor. Bayport Blue Point recently traveled to rival Shoreham Wading River and dropped their second game of the year to a team they will potentially see in the playoffs down the line. With the roster stacked top to bottom with 91 talent this is a team that can make a run when they are clicking. Starting with the senior leaders, Johns Hopkins commit Jameson Smith (2022 Smash) leads the team in points with 18 and UMass commit Gavin Locascio (2022 Smash). Juniors who have stepped into key roles this season are PJ Shanahan (2023 Warriors) with 17 points on the offensive side of the ball and Siena commit Eric Grahn (2023 Bandits) between the pipes. Two sophomores and members of our 2024 Wolfpack, Ben Morris tallying 13 points and Brady Smith who has 6 points have shown they can contribute for the Phantoms early in the season.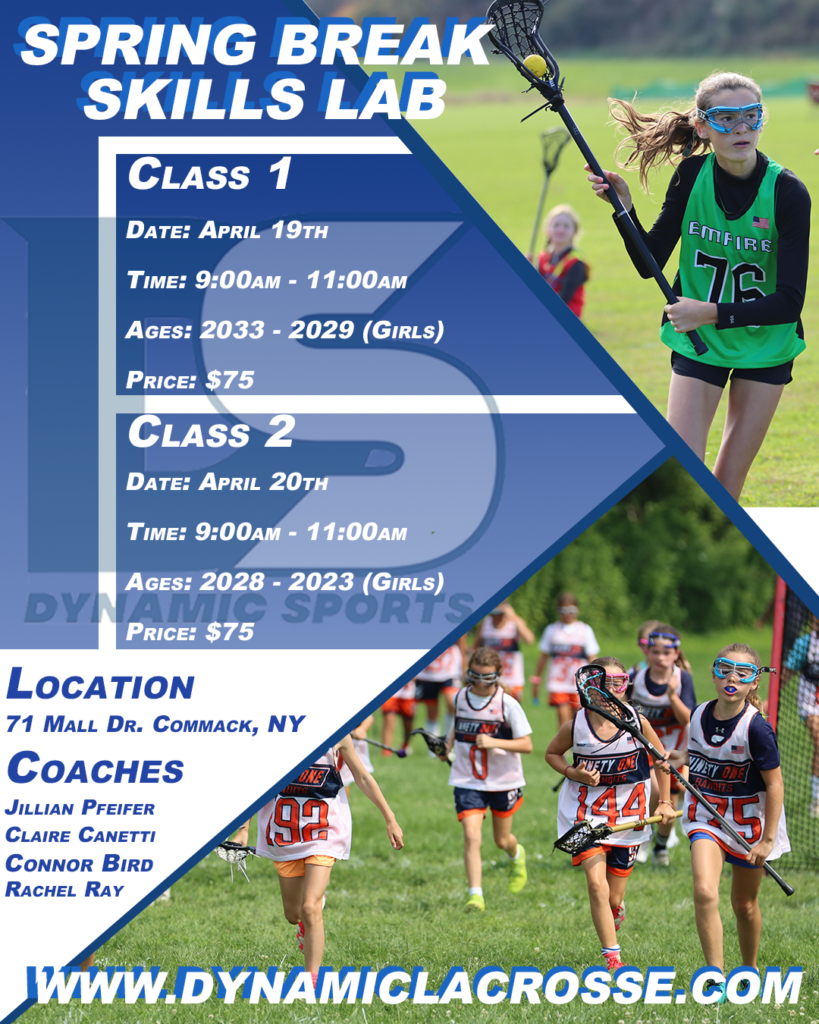 If you're looking to improve your individual lacrosse skills, have fun and meet new friends, then the best thing you can do is attend the Spring Break Skills Lab at the Dynamic Training Center! The Lab is geared to players of all ability levels from experienced to beginners. We will build individual skill development to increase their fundamentals and lacrosse IQ through competition, drills and games.
Location: Dynamic Training Center
71 Mall Dr. Commack, NY
Class 1: 2033 - 2029 Girls
Date/Time: April 19th | 9am - 11am
Class 2: 2028 - 2023 Girls
Date/Time: April 20th | 9am - 11am
Price: $75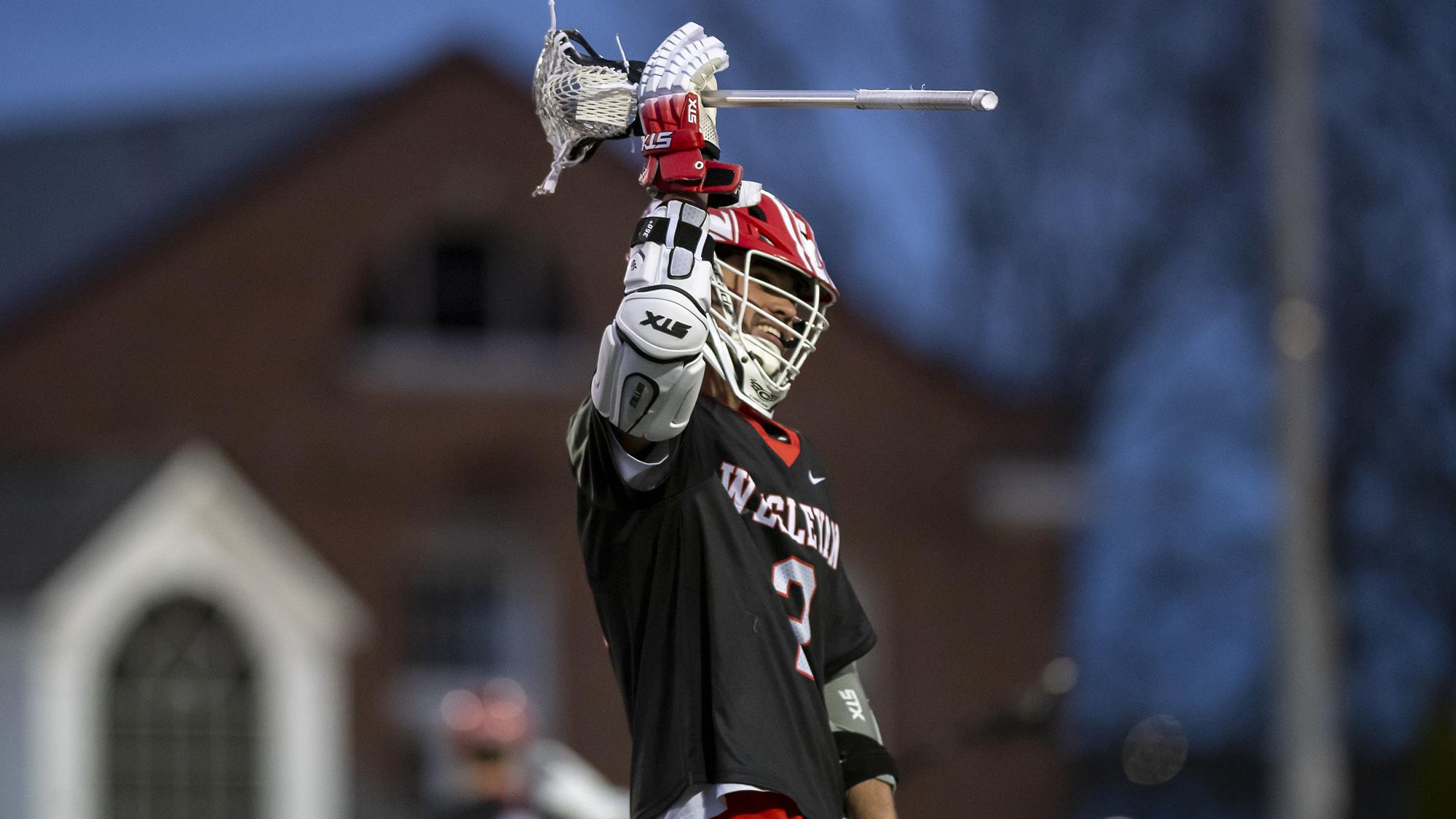 Kristen Vaccarelli hasn't wasted any time in making her impact felt as a Hartwick freshman.
The Team 91 2021 alum by way of Half Hollow Hills West was front and center in the Hawks' 20-11 win over Alfred. She posted a whopping six goals and one assist to lead the way for Hartwick… and it probably wasn't even the most impressive part of her stat line.
Vaccarelli completely dominated draw controls, coming up with a dozen to go with another dozen ground balls. It came on the heels of a two-goal, five-draw control, one-ground ball day in a 15-6 loss to Utica. Vaccarelli leads the team this season in goals (25), points (31), ground balls (30) and draw controls (54).
Follow the link below to read more...
What a week it was for Jake Sexton and Wesleyan.
Sexton, a Team 91 2018 product by way of Chaminade, posted five goals and five assists to help the Cardinals knock off a pair of ranked NESCAC rivals in Amherst and Middlebury.
Sexton put forth a three-goal, four-assist, two-ground ball, one-caused turnover performance in Wesleyan's 21-14 rout of Amherst. He followed it up with two goals and a helper, as well as a caused turnover, as the Cardinals nipped Middlebury 12-11.
Sexton has been a force for Wesleyan all season long, tallying 27 goals, 21 assists and 48 points. All three totals are good for second on the Cardinals, who hold an 8-2 record.
Follow the link below to read more...